Suzuki brings Happy New Car offer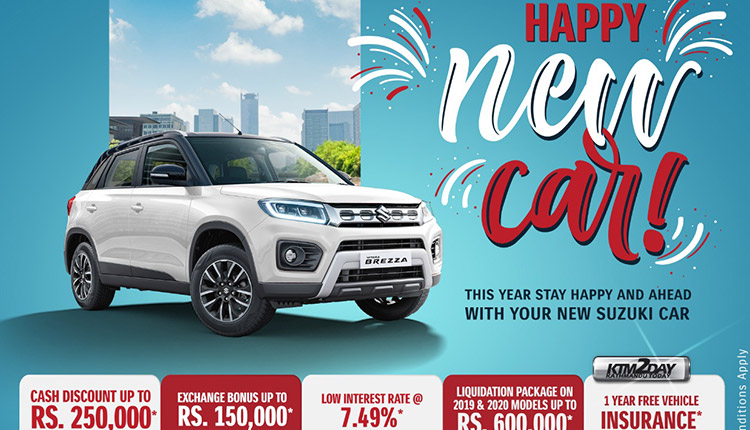 CG MotoCorp, the official distributor of Suzuki vehicles for Nepal, has brought 'Happy New Car' offer on the occasion of New Year 2078 BS.
Under this, a cash discount offer of upto Rs. 250,000 will be provided on various Suzuki cars according to the model.
Similarly, when buying a new Suzuki car with any old brand car, an exchange bonus of Rs 150,000 will be provided.
Up to Rs 600,000 will be provided as liquidation package for Suzuki's 2019 and 2020 models.
Finance facility can be obtained from Nabil Bank for buying various models of Suzuki cars. Nabil Bank will provide auto loan at 7.49 percent interest rate.
CG is also providing a free vehicle insurance for 1 year on purchase of Suzuki vehicle in Nepal.
Various models of Suzuki cars are currently available in the Nepali market.
The company has also stated via its facebook page that the price of Suzuki vehicles will soon be increased from the month of Baisakh. So customers willing to purchase Suzuki vehicles can grab the Happy New Car offer in time and take advantage of this offer.