Tesla begins Electric Semi Trucks production, PepsiCo to receive first delivery by Dec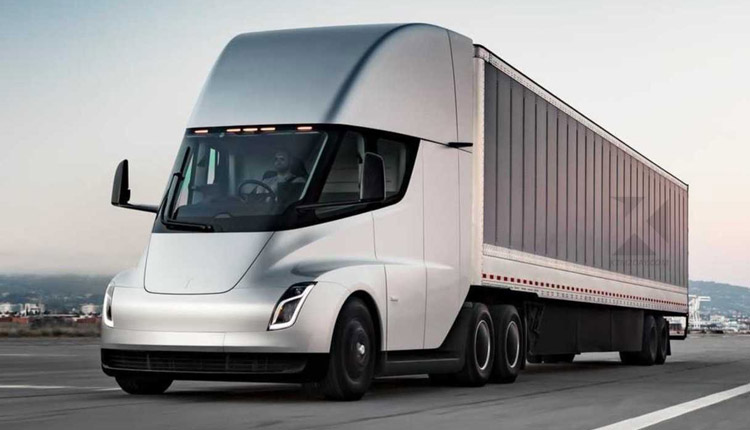 On Friday, PepsiCo announced it would be the first company to receive its orders of the long-delayed Tesla Semi trucks on December 1.
The Frito-Lay plant in Modesto, California, and the PepsiCo beverages plant in Sacramento, California, are where PepsiCo said the trucks would be put to use. PepsiCo has been trying to save money on fuel and cut down on emissions, so in 2017 they ordered 100 new trucks from Tesla.
PepsiCo, one of many American companies, has committed to taking environmental action and has set a goal of zero net emissions by the year 2040.
According to Ramon Laguarta, CEO of PepsiCo, the transportation sector is responsible for about 10% of the company's greenhouse gas emissions.
The vehicles in the company's fleet logged 1.2 billion miles (roughly 2 billion km) in mileage.
Elon Musk, CEO of Tesla, tweeted late Thursday that production of the Semi truck had begun, boasting that the trucks have a range of 500 miles (805 kilometers) and are "super fun to drive."
Even though Musk had promised that production of the trucks would begin in 2019, that date has now been pushed back several years due to a lack of necessary components.
There were already preorders for Tesla's Semi trucks from companies like UPS, Walmart Canada, and food service distributor Cisco.
Requests for comments on the current order and delivery status were ignored by Walmart, UPS, and Cisco.
Whether or not a large number of Semis will be delivered to Pepsi in December was not discussed by Musk or the soda maker. According to the company's website, PepsiCo plans to have 15 of its trucks in operation by the year's end.
But Tesla's stock price has taken a hit because the company has been unable to meet its production goals for electric vehicles.
As Musk works to finalize his $44 billion acquisition of Twitter, investors in his electric car company worry that the billionaire is trying to do too much.