The Best Android Tablets of 2021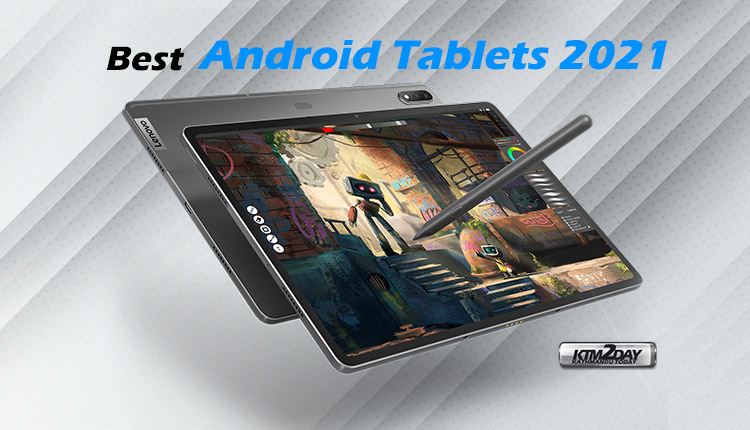 December is more than just a time to pause and reflect on the year that has passed. This is also a good opportunity for people who have been saving up for a while to finally take advantage of sales and promotions that will try to entice them to part with their hard-earned cash. It's easy to get overwhelmed when there are so many options to pick from. When it comes to tablets, practically everyone can find an Android tablet that precisely suits their demands and budget. With that in mind, here are some of our favorites for Android tablets in 2021.
5. Amazon Fire HD 10 Plus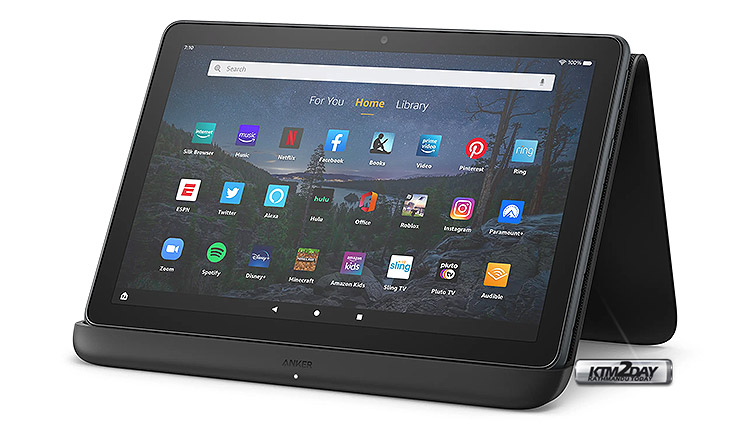 When compared to Amazon's other tablets, the Amazon Fire HD 10 Plus 2021 model does have certain improvements, mostly in terms of memory and wireless charging. At $180, you'd expect to find some snags, and you'd be on the right track. You'll miss out on the Google Play Store and Google apps, but Amazon offers its own Android app ecosystem (some of which will soon also be available on Windows 11.)
Due to their history as entry points to Amazon's other services and content, Amazon Fire tablets are ideally suited to benefit Amazon Prime members. It's worth noting that Amazon also makes a big fuss about the kid-friendly version of its tablets, such as the Fire HD 10 and 10 Plus. You can even get a "productivity package" from Amazon that includes a Bluetooth keyboard case that may be used as a makeshift laptop. The MediaTek Helio P60T chipset and 4GB of RAM are the only things to keep an eye out for.
Fire OS is still based on Android 9.0 Pie, which is a very ancient version of the Android operating system. As a result, Amazon appears to be less committed to Fire tablets' software upgrades than it was to its Fire TV devices. Amazon is effectively living in an Android world it has created for itself.
Operating system: Amazon fire OS
Screen size: 10in
Screen resolution: 224 pixels per inch
Storage capacity: 32GB, 64GB
Wifi or wifi and 4G? Wifi only
Colour choices: Slate
Dimensions: 247 x 166 x 9.2mm
Weight: 468g
Expandable storage: Yes
Battery life: 12 hours
4. Galaxy Tab S7 FE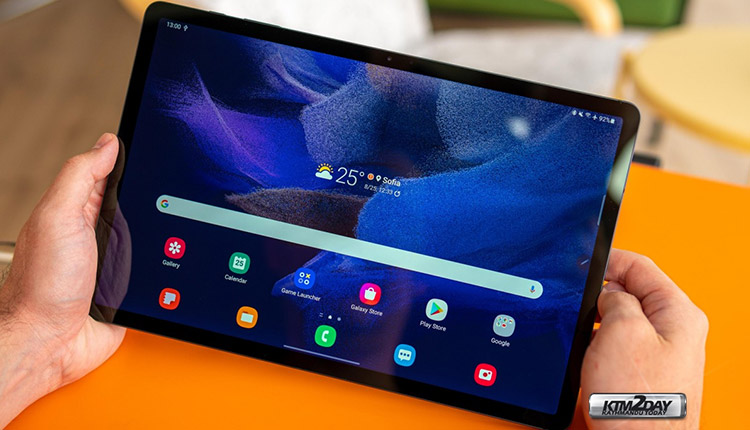 As a result, the Galaxy Tab S7 FE may come as a bit of a surprise at the top of the list. The Fan Edition of the Galaxy Tab S7 is designed to provide the most basic features and experiences at a more inexpensive price point than the standard model. A tablet that may suit nearly all of your needs without going crazy, the Galaxy Tab S7 FE delivers an almost perfect mix of functionality and affordability.
Despite not being Qualcomm's best, the Snapdragon 750G or 778G are capable of most tasks, including mobile gaming. As a bonus, the S Pen pen is included with every purchase, making the 12.4-inch screen even better for watching high-definition video. That isn't just a stub of a weapon, either. Digital artists and note-takers alike will love this slate because it uses Wacom technology. Also, even though it's a mid-range tablet, Samsung's software experience is top-notch, featuring the DeX Mode feature that transforms it into an Android laptop in a matter of seconds.
In other cases, compromises have to be made like the amount of RAM available. Both the main 8MP camera and the 5-megapixel front-facing camera are unremarkable, especially for video calls. This gadget includes a 60Hz LCD screen, which some users may find disappointing, while others haven't yet had the opportunity to utilize a more modern display. We're looking at a refresh rate of 60 Hz, which indicates that the user may expect to see a maximum of 60 frames per second.
Because the keyboard cover isn't included, you have to pay for it separately. If you're looking for an all-in-one tablet that can be used for both leisure and work, the $530 price tag is still a bargain.
Operating system: Android 11, One UI 3.1.1
Screen size: 12.4 inch
Screen resolution: 243 pixels per inch
Storage capacity: 64GB, 128 GB
Wifi or wifi and 4G/5G? Wifi and 5G
Colour choices: Mystic Black, Mystic Silver, Mystic Green, Mystic Pink
Dimensions: 284.8 x 185 x 6.3 mm
Weight:608 g
Expandable storage: Yes
Battery life: 12 hours
3. Xiaomi Pad 5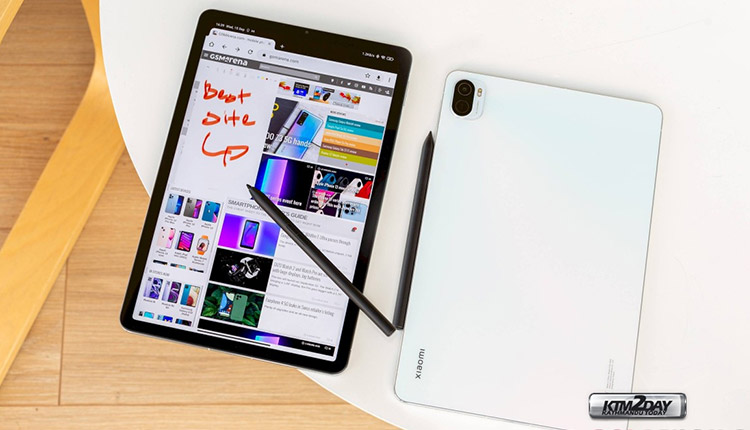 The Xiaomi Pad 5 is not the company's first tablet, but it is remarkable for two reasons. In keeping with the company's rebranding initiatives, it is the first tablet to do away with the "Mi" moniker. Even the Apple iPad and Samsung Galaxy Tab S have praised it as the best tablet from Xiaomi so far. If you can get your hands on it, it's close to perfect.
Even with the Pro model's Snapdragon 870 5G and up to 8GB of RAM, it virtually matches the finest tablet specs of this year. Depending on the Wi-Fi or 5G variant, the primary camera has a resolution of either 13MP or 50MP. However, Xiaomi's tablet's 11-inch 2560×1600 TFT LCD display is one of the tablet's most remarkable qualities. Additionally, it supports 120Hz refresh rates, making it ideal for mobile gaming on a large screen (with a paired controller, of course).
However, the Xiaomi Pad 5 isn't simply for watching videos. Like the iPad, it can be used with a stylus and a keyboard when using the Xiaomi Smart Pen. Like an iPad, neither of these items comes packaged in a box and must be purchased in addition to the device itself. Professional artists may be put off by the fact that the stylus isn't based on Wacom's technology, but it's not a terrible alternative either.
The tablet's major shortcoming is that it isn't available in countries like the United States. However, if you can get your hands on a Xiaomi Pad 5, the $450 price tag could be too good to pass up.. Just make sure you have enough money saved up for the extras.
Operating system: Android 11, MIUI 12.5
Screen size: 11 inch
Screen resolution: 274 pixels per inch
Storage capacity: 128 GB, 256GB
Wifi or wifi and 4G/5G? Wifi only
Colour choices: Cosmic Gray, Pearl White, Green
Dimensions: 254.7 x 166.3 x 6.9 mm
Weight: 611 g
Expandable storage: No
Battery life: 12 hours
2. Galaxy Tab S7+
It's true that the Galaxy Tab S7+ is a year old. With no flagship tablet from Samsung this year, however, the firm still ranks high on its list of priorities.. Considering the current state of the Android tablet market, the fact that this is still one of the best is both astounding and disappointing. However, if you have the money, this is the best screen for both enjoyment and work.
As far as 2020 is concerned, you'll have Samsung's best-in-class hardware, at least. Even today, the Snapdragon 865 5G+ and up to 8GB of RAM are more than capable. The 12.4-inch Super AMOLED screen, with its 120Hz refresh rate and HDR10+ support, is absolutely top-notch. Even if the cameras aren't precisely noteworthy, they don't get much attention on tablets. However, the 8MP camera on the front should be plenty for video conferencing.
The Galaxy Tab S7+ is practically a laptop replacement thanks to Samsung DeX, which is a feature of the tablet. The S Pen is included, but you'll have to pay extra for the keyboard cover. Assuming you've already found your favorite Android creative apps, this makes the tablet an excellent digital canvas. Despite being Samsung's most expensive tablet to date, the 512GB model is now available for around $650, depending on where you shop.
Operating system: Android
Screen size: 12.4in
Screen resolution: 266 pixels per inch
Storage capacity: 128GB, 256GB, 512GB
Wifi or wifi and 4G? Both available, plus 5G option
Colour choices: Mystic Black, Mystic Bronze, Mystic Silver
Dimensions: 285 x 185.3 x 5.7 mm
Weight: 575g
Expandable storage: Yes
Battery life: 13 hours
1. Lenovo Tab P12 Pro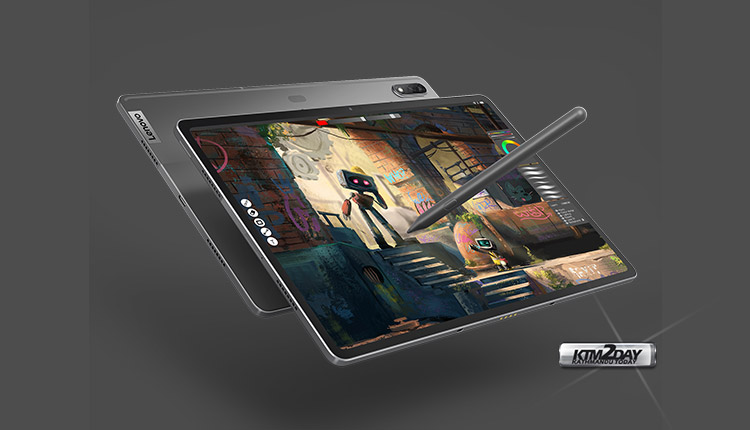 Samsung and Amazon are two of the most well-known names in Android tablet manufacturing, but Lenovo is also one of the most productive. There are so many models to choose from that it's nearly impossible to keep them all straight. Last year's Lenovo Smart Tab M10, for example, can be used as an ad hoc smart display at home. In addition to its impressive list of features, the Lenovo Tab P12 Pro is a standout.
The Lenovo Tab P12 Pro, although being a 2021 tablet, is nearly as good as the Samsung Galaxy Tab S7+ in a number of critical aspects. You can see HDR10+ and Dolby Vision on the larger 12.6-inch QHD 120Hz AMOLED screen, for example. Video encoding for streaming services, gaming, and productivity can all be completed in a matter of seconds thanks to the 8GB of RAM and the Snapdragon 870 5G. In fact, the Lenovo Tab P12 Pro's lack of a keyboard is a huge selling feature for the tablet, even though it's ironic. The Lenovo Precision Pen 3 is included in the box, which is a good thing.
Among the many Android tablets on the market, this one stands out for both Lenovo and Google. Android 12L beta program developers can use it as a reference because it is the first and only tablet to officially support it. The Lenovo Tab P12 Pro, despite its $610 pricing, is still unavailable in the United States or any other country outside the United Kingdom. However, Lenovo still has a lot of work to do in order to make its Android experience on huge screens as useful as Samsung's One UI on the Galaxy Tab S7+.
Operating system: Android 11
Screen size: 12.6in
Screen resolution: 240 pixels per inch
Storage capacity: 128GB, 256GB
Wifi or wifi and 4G? Both available, plus 5G option
Colour choices: Storm Grey
Dimensions: 285.6 x 184.5 x 5.6 mm
Weight: 565g
Expandable storage: Yes
Battery life: 13 hours
Alternatives
Even though Android tablets are much less common, the variety of Android tablets on the market is on par with that of Android smartphones. Trying to sort through all of the options for your next slate or convertible purchase can be a frustrating and time-consuming process. And it doesn't end there; Android is also available on a variety of other tablet-like devices and platforms, some of which you may not have previously considered, such as the Nexus 7.
In other words, the 13.5-inch Chromebook Spin 713 from Acer priced at $700, for example, has an 11th-generation Intel Core i7 engine, which makes it easy to run Android apps.
The 7-inch Onyx Boox Leaf e-reader, for example, may not seem like an Android device at first glance, but it is actually the newest igeneration of Android-powered e-readers. It's even runs on Android 10, which is rather recent OS.
These two Android tablets aren't the best, but they highlight how versatile the Android operating system is and how it can work on nearly any device. However, if you're looking for the perfect holiday tablet for yourself or a loved one, take a look at our top picks for this year and you could just find the Android tablet that's right for you.