Top 5 Best 125 cc Motorcycles in Nepali market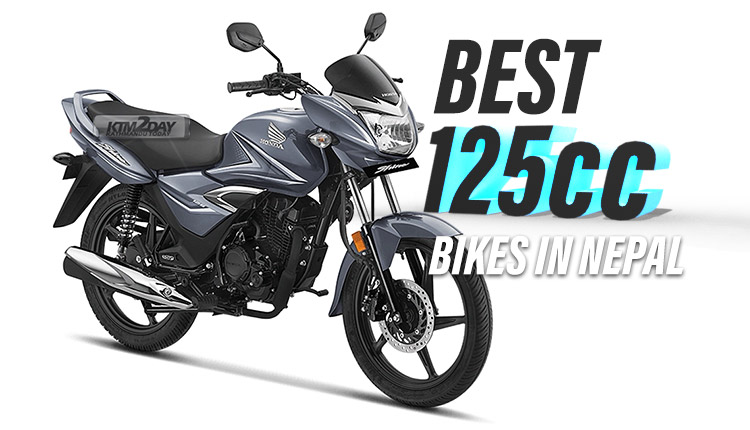 The price of most of the motorcycles sold in the market now hovers close to Rs 250,000. Most of the 150 cc motorcycles sold in Nepal two years ago were priced much lower. The price of motorcycles has soared in the previous two years due to different reasons.
Companies including Honda, Bajaj, Yamaha, TVS, Hero have been selling 125 cc motorcycles in the Nepali market. In the 125 cc motorbike segment, Honda dominates the market. The Honda CB Shine is a motorcycle preferred by most new buyers.
As a result, the Nepali market offers five distinct motorcycles, all of which are inexpensive to own and operate.
Honda Shine
Syakar Trading sells two versions and four variants of the Honda Shine in Nepal. There are two models of CB Shine; the standard model CB Shine and CB Shine SP.
The company's most expensive CB Shine SP DSS costs Rs 264,900. The Honda CB Shine is powered by a 124.73 cc engine. The engine provides a maximum of 10.16 horsepower of power. According to the Indian Automotive Research Agency, it delivers a mileage of 65 kilometers per liter.
Hero Super Splendour
Among Hero's offerings, the Super Splendor is the most popular in Nepal. The 125 cc version of Super Splendor is available in Nepal. The Honda Super Splendor 125 has a 124.7 cc engine. It delivers 9bh of power and 10.35Nm of torque.
The Hero Super Splendor 125 is priced at Rs 220,000.
TVS Raider
TVS's new 125cc motorcycle, the Raider, has been a big hit in Nepal, where it was introduced just lately. The manufacturer has started selling the motorcycle at a price of Rs 2,47,900 and now it is difficult to buy it in the market. The firm has indicated that it is taking bookings. The 125 cc engine develops 11.38 PS of power and 11.2 Nm of torque. Its mileage is also superb.
Bajaj Pulsar
Currently, the Bajaj Pulsar 125, the series' most youthful motorcycle, costs Rs 2,44,900. The Bajaj Pulsar 125 sports a 124.4 cc engine. It has a power output of 11.8 PS and a torque output of 10.8 Nm. Its mileage is likewise quite good.
Yamaha Saluto
The  Saluto is Yamaha's lowest-priced motorcycle in Nepal. The Yamaha Saluto 125 is priced at Rs 2,24,900. The Saluto 125 UBS is powered by an air-cooled, 4-stroke, SOHC, 2-valve Wes Bluecore engine. The power and torque outputs of this engine are 8.3 PS and 10 Nm, respectively.