Travelling back home to celebrate Dashain Festival ? Here's what you can you bring?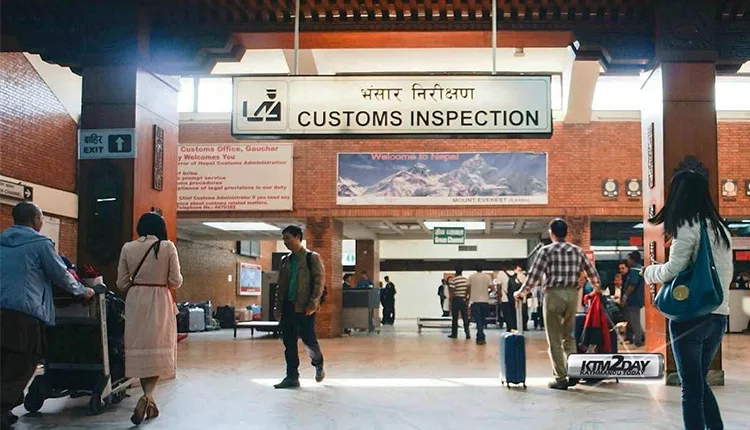 Are you coming home to Nepal after staying in overseas to celebrate Dashain? It may be simpler to comprehend which goods may be transported from Tribhuvan International Airport if you are carrying necessary and preferred items or gifts for your family.
Certain products are exempt from customs duty. What is the cost of bringing any goods?
As per the arrangement made by the Ministry of Finance of the Government of Nepal regarding the goods for private use, the person returning from abroad will be fully exempted from customs duty when he brings all or any of the above-mentioned goods.
Clothes, bedding, and old household items.

Medicines, medicines carried by patients returning after treatment.

Luggage used as a support by physically handicapped people, such as a wheelchair or crutch.

Gold

jewelry

weighing up to 50 grams, silver ornaments weighing up to 500 grams, and gems weighing up to one lakh rupees.

Tablets, laptops, computers, watches, cameras, video cameras, cellular phones, and pen drives.

Children's perambulator and tricycle.

One-of-a-kind general baggage used by business

travelers

. (For instance, a typical blood pressure gauge for a doctor, or a stethoscope.) Football, volleyball, and badminton sets are examples of athlete sports equipment. Instruments commonly used by vocalists (for example, guitar, harmonium, tabla, etc.).

Up to seven kilograms of food items.
A bottle of liquor up to one liter.
Which products can be carried into the country after paying customs duty?
When a Nepali citizen living in Nepal travels abroad and comes home, he or she may carry all or some of the following items for personal use.
(A) Television, music system, refrigerator, washing machine, fan, radio – 1 set.
(B) Clothing, shoes, cosmetics, and other items to be worn on the body in no more than 15 items.
(C) General home appliances (such as a mixer, juicer, sewing machine, gas table, iron, and rice cooker) – 2 items
(D) Up to 10 kg of food items.
(E) Two / two luggage items required to increase the efficiency of the passengers engaged in business occupations (such as doctors, engineers).
(F) At most two / two items required for extreme household chores.
According to the head of the customs office, if a passenger brings more than the above-mentioned quantity or quantity of personal belongings, the head of the customs office can approve the inspection at a reasonable rate, taking into account the passenger's condition, family number, country of residence, and time period. If the price of the products exceeds the limit, the higher price will be charged in accordance with the prevailing economic act.
(A) Up to Rs. 15,000 for stays of more than six months to one year abroad.
(B) Up to Rs. 25,000 if staying abroad for more than a year.
(C) Passengers below the age of 16 will have to pay 50 percent of the discount limit fee.
Separate arrangements have been made for passengers carrying raw gold items. Passengers will have to pay Rs 9,500 per 10 grams and up to Rs 50,500 per 10 grams for bringing up to 50 grams of gold.