TVS organizes Grand Exchange Mela in Bhrikutimandap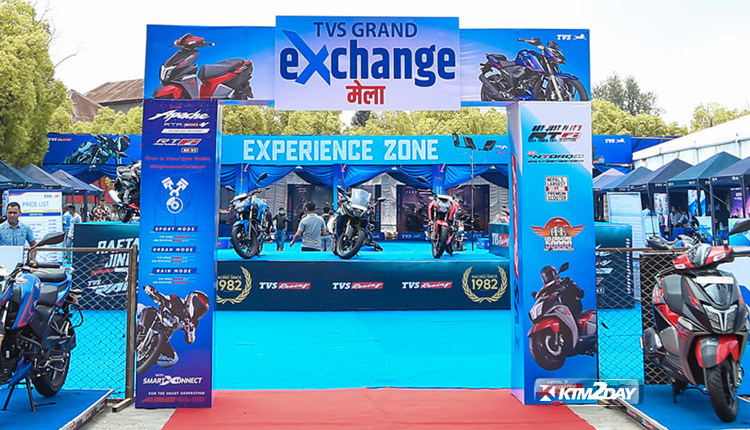 Jagdamba Motors, the official distributor of two-wheelers from TVS for Nepal, has started a 'Grand Exchange Fair' from April 12 to April 16.
The fair, which is being held at Bhrikuti Mandap, will run from Chaitra 29 to Baisakh 3, according to the company. At this exchange fair, customers can buy a new TVS motorcycle or scooter in exchange of any motorcycle or scooter from other brand.
Under this exchange fair, customers will get up to Rs 10,000 more than the market price on any brand's old motorcycle or scooter.
The company has stated that one can get a discount of up to Rs 50,000 by registering on this link before purchasing a new vehicle and up to Rs 100,000 after purchase.
Similarly, TVS brand's two-wheelers can be purchased at zero percent interest rate facility and a monthly Rs 5999 EMI, the company said. In addition to this, free accessories (helmet, bike cover, raincoat) will also be available with the purchase of every TVS motorcycle or scooter.
Jagdamba Motors Pvt. Ltd. is the only official distributor for TVS in Nepal.