UEFA Euro 2020 Schedule In Nepali Standard Time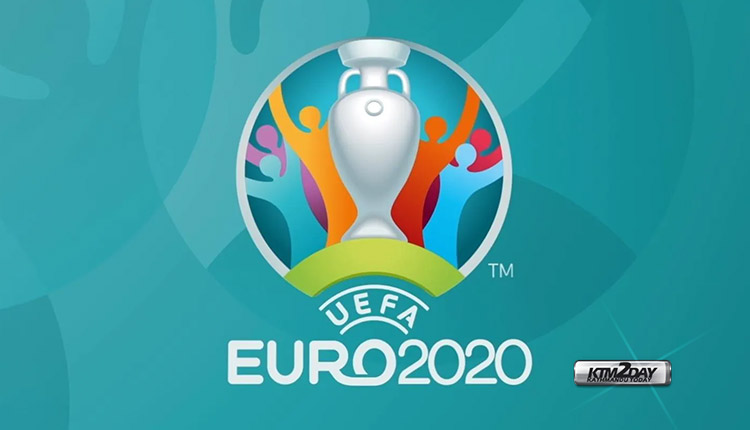 The 2020 UEFA European Football Championship, commonly referred to as 2020 UEFA European Championship, UEFA Euro 2020, or simply Euro 2020, is the 16th UEFA European Championship, the quadrennial international men's football championship of Europe organized by the Union of European Football Associations (UEFA).
The tournament, to be held in 11 cities in 11 UEFA countries, was originally scheduled from 12 June to 12 July 2020. The tournament was postponed due to the COVID-19 pandemic in Europe and rescheduled for 11 June to 11 July 2021. The tournament will still retain the name "UEFA Euro 2020".
Then UEFA President Michel Platini said in 2012 that the tournament was to be hosted in several nations as a "romantic" one-off event to celebrate the 60th "birthday" of the European Championship competition.
Having the largest capacity of any of the stadiums entered for the competition, Wembley Stadium in London is scheduled to host the semi-finals and final for the second time, having done so before at the 1996 tournament in the stadium's former incarnation.
The Stadio Olimpico in Rome was chosen to host the opening game, involving Turkey and hosts Italy.
Originally to be played at 13 venues, two hosts were later removed: Brussels in December 2017 due to delays with the building of the Eurostadium, and Dublin in April 2021 as there was no guarantee that spectators could attend. Spain also changed their host city from Bilbao to Seville to allow an audience at matches.
Portugal are the defending champions, having won the 2016 competition. The video assistant referee (VAR) system will make its debut at the European Championship in this tournament.
Participating Countries are divided into 6 groups which are as follows :
Group A – Italy, Turkey, Wales and Switzerland
Group B – Denmark, Finland, Belgium and Russia
Group C – Netherlands, Ukraine, Austria and North Macedonia
Group D – England, Croatia, Scotland and Czech Republic
Group E – Spain, Sweden, Poland and Slovakia
Group F – Hungary, Portugal, France and Germany
UEFA Euro 2020 Schedule In Nepali Standard Time
QUARTER FINALS
Friday 2 July 2021

Saint Petersburg Stadium

Switzerland

 1 – 1

⮞ Spain

Saturday 3 July 2021

Football Arena Munich

Belgium

1 – 2

⮞ Italy

Baku Olympic Stadium

Czech Republic

1 – 2

⮞ Denmark

Sunday 4 July 2021

Olimpico in Rome


Ukraine

0 – 4

⮞ England
*Schedule & Final Scores to be updated daily.
Also Check :  Copa America 2021 Schedule in Nepali Standard Time
SEMI – FINALS
Wednesday 7 July 2021

Wembley Stadium, London

⮞ Italy

1 – 1(Penalty 4 – 2)

Spain

Thursday 8 July 2021

Wembley Stadium, London

⮞ England

2 – 1

Denmark
FINALS
Monday 12 July 2021

Wembley Stadium, London
England
1 – 1
Italy

 Italy win on penalties (3-2 p)
Italy have won the EURO2020 championship after a nail-biting penalty shootout.
England came out of the blocks fast as Luke Shaw slotted home a goal inside two minutes, before Italy's Leonardo Bonucci levelled in the second half.