Valley Xpress opens new outlet in KL Tower Chabahil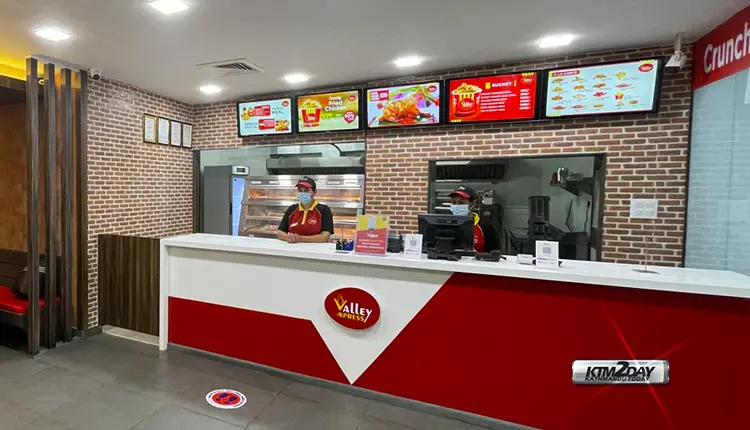 Valley Xpress has opened a new outlet at KL Tower in Chabahil. Along with this, the number of outlets has reached to 6 across the country. The company has stated that in case of Covid epidemic, take away and home delivery services will be provided by following all the health related standards.
Other branches of Valley Express have also been providing their products only through 'Take Away' and 'Home Delivery'.
The branches of Valley Express, which started from Chitwan six years ago, had expanded to Kathmandu valley. Currently, Valley Express has been providing grilled chicken, chicken burger, fried chicken, sausage meals, chicken popcorn and other dishes from the outlets established in the main areas of Kathmandu.
Valley Cold Store Plc (Valley Group), which has been trading meat since 2041 BS, entered the fast food business after 31 years.
The company has been operating the poultry business in an integrated manner for 37 years, including meat processing, modern pellet feed industry and modern hatchery industry.
The Valley Group now operates cold stores, feed industries, hatchery industries, modern slaughterhouses and fast food chains in various parts of the country related to the meat trade.