Honda gets a more powerful China rival in the Motorsport Rally segment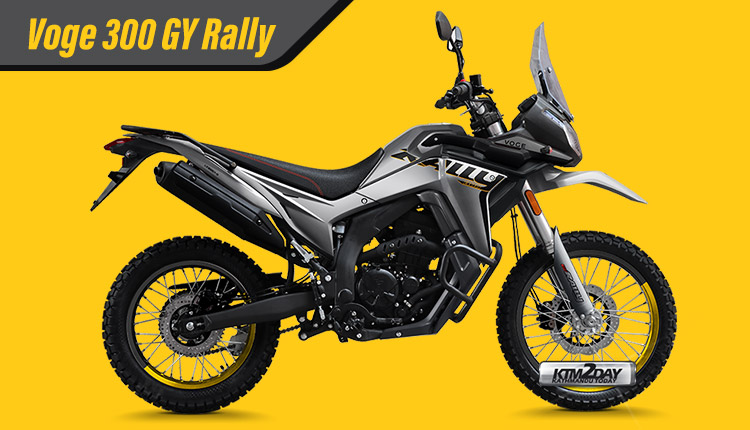 In the two-wheeler market, it's difficult to find low-cost adventure motorcycles. This is where Voge's new 300 GY Rally can make a difference.
Chinese manufacturer Voge presented the 300 GY Rally , which wants to deliver more for less. The motorcycle is more powerful than the CRF and cheaper, with a price close to that of a Honda XRE 300 Rally .
The Voge 300 GY Rally motorcycle is powered by a single-cylinder, liquid-cooled and a four-valve engine. With a maximum output of 29 horsepower at 8,500 revolutions per minute and maximum torque of 2.5 kgf.m at 7,000 revolutions per minute, this thruster is well-known from the bare 300 ACX. A dry weight of just 139 kilograms makes things intriguing, despite the lack of great strength. The six-speed transmission is standard.
The Japanese Honda CRF 300 Rally has a single-cylinder 27.3 horsepower at 8,500 rpm and 2.6 kgf.m at 6,500 rpm compared to the 300 GY Rally . There is also a six-speed transmission on board. Weight is 153 kg, but it's operational and ready to go. By the way, it appears to be a good match.
Indications of the Voge 300 GY Rally's offroad potential include its 21-inch front wheel and an 18-inch rear wheel configurations.
The front wheels have 3.00-21 tires, while the back wheels have 5.10-18 tires. The front of the GY Rally is equipped with an inverted fork, while the rear is equipped with a monoshock with deflection.
The 850mm-specified seat height is paired with dual-disc brakes on both wheels and ABS. Tubular and extruded pieces combine to form the split beam frame. Aluminum is used to construct the swingarm.
The 12.5-liter tank is connected to the front fender via side panels, as is the tall front panel. LED technology powers all of the lighting, and a computerized display serves as our only source of information.
The Voge 300 GY Rally may or may not make it to Asian market. Knowing that it will cost roughly 4,500 euros and above, this is a fairly reasonable price.