WeTransfer: What is it and how file sharing works ?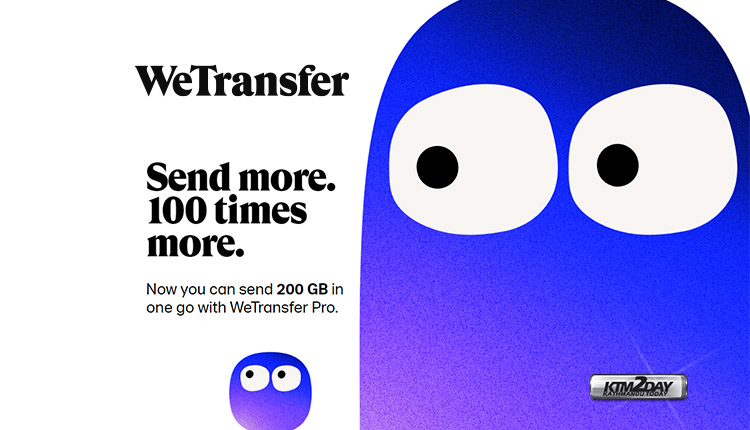 We've all had the same problem: trying to transmit a large file to someone but not being able to figure out how to do so because it's too huge. The sentence "Oh, send me via Wetransfer" is sent to you by a coworker or project partner. We've found a solution. In the end, what is WeTransfer, and how does it actually function? That's all we'll cover in this short tutorial.
WeTransfer is a well-known online service for transferring huge files. It may be used on a computer and has a mobile app for Android and iPhone devices (iOS). WeTransfer does not need you to log in or create an account on any other platform, and it adheres to the privacy and data security standards of the European Union. The only method to access your files is via the link supplied via email or generated at the moment of upload, which is encrypted.
WeTransfer is a great option to send large files simply and quickly.
How to use WeTransfer
To use WeTransfer free is quite simple. just go to the website wetransfer.com and click on "We" in the upper left corner of the page. After agreeing to the Terms or Conditions, you must drag the files you want to upload onto the webpage. There is a 2GB limit while you upload.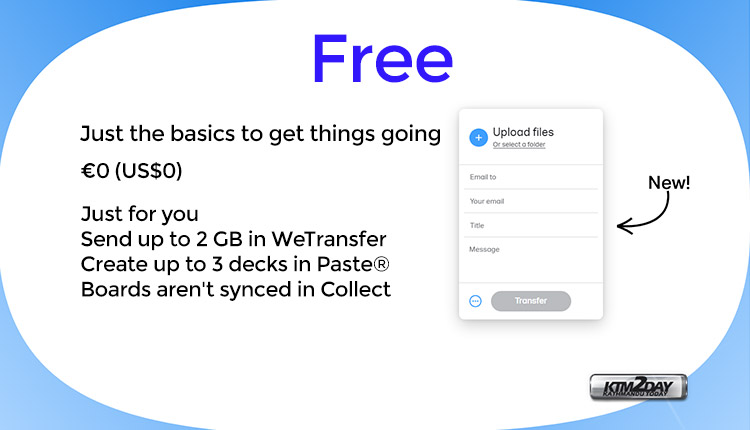 Once you've completed all the necessary steps, you'll be presented with two choices for uploading your file. Email or share a link can be used to send the file. When you use the first way, you enter the recipient's and your's email address, a title, and a message, and then click send. Downloading files is as simple as opening the message that contains them, selecting "Get Your Files," and then waiting for them to finish downloading.
In order to use the link, you must click on the three dots that will appear in the lower left corner of the shipping box in blue, and select the option "obtain transfer link". Upon completion of the upload, you will be given a Wetransfer URL that you can share with the recipient. However, keep in mind that this URL will become invalid in a few days.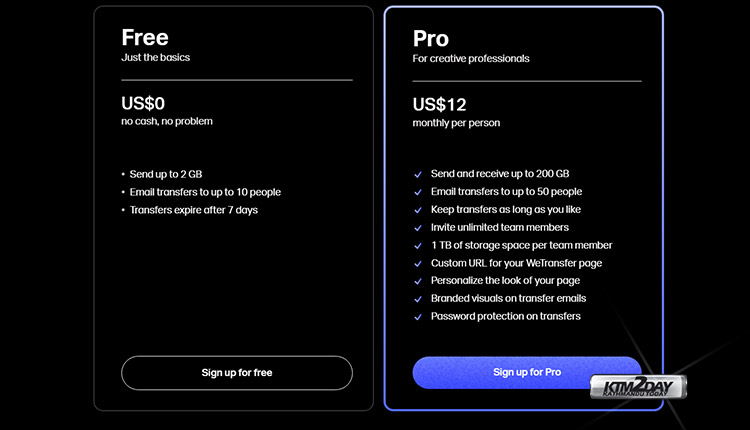 There are two versions of Wetransfer: the free one, which is the most popular, and the $12 monthly Pro one. You can email up to 10 individuals and transmit up to 2GB per view using the free plan's archive packs, which expire after 7 days.
On the other hand, according to the official Wetransfer page, the Pro Package boosts this to 200 GB, enables email transfers for up to 50 persons, and includes various features for those who use the service in a group setting, such as customization and a unique URL. In addition, passwords can be added to protect the files and the materials link can be set to expire according to your needs.