Winamp music player debuts new logo and prepares for comeback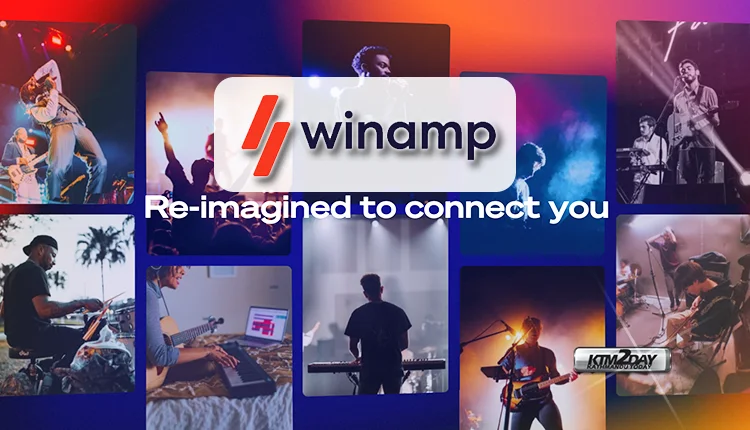 When we talk about Winamp, we're also referring to an application that was used by millions of individuals since 1997. For many, it was their go-to music player, and after a long absence from the limelight, it's returning with a slew of new features. For the past year and a half, we've been hearing about this, and it's finally happening.
Many people used Winamp at the time. Does MP3 ring a bell? That was the day! Innumerable bright visualisers and retro skins made Winamp the media player king.
Streaming music wasn't possible till the 2000s. We either bought CDs in stores (yes, some of us waited in line) or downloaded MP3s to play on Winamp or Windows Media Player.
Certainly, the music industry has evolved substantially over time. We now enjoy music in a different way thanks to streaming services, which have become an integral part of our daily routines. Winamp's creators, on the other hand, believe they have a chance of revival.
To begin, the mythological player has presented it's newly redesigned logo. This new image is a dramatic departure from the one we've known for years. It's still there, of course, with its unique ray. It's a different story in the world of typography.
However, the application is what matters most. Winamp's product manager, Jeremy Scheppers, has hinted that the player may be completely relaunched. That is, it will rebuilt from the ground up rather than simply updating the program that is already in existence. The latter, by the way, was released in October 2018 in version 5.8.3660.
It appears that the relaunch of Winamp will focus more on audio streaming than merely an mp3 player when it launches. Similar to Napster's music streaming service, AudioValley may rely on the name reputation of Winamp. You can sign up to be a beta tester for the new Winamp experience if you are interested in doing so.