Windows 95 celebrates its 25th anniversary!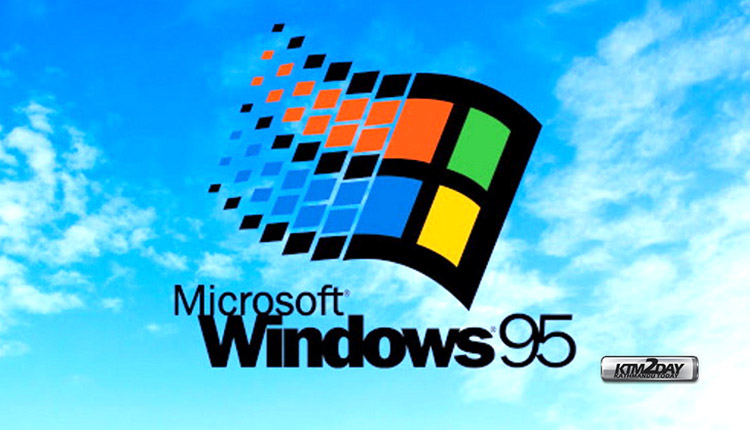 Windows 95 just blew out its 25 candles! Microsoft's cult operating system has played a major role in democratizing consumer computing by introducing many of the fundamentals still present on Windows 10. A look back at a success.
This is probably the first version of Microsoft's operating system to actually stand out. Launched on August 24, 1995, Windows 95 marked a turning point in consumer computing, adopting for the first time the Start menu and taskbar, features now so commonplace on a Windows computer. It is also the first version of the operating system to introduce the iconic file explorer, which has changed very little nowadays.
But it is mainly thanks to Windows 95 that Microsoft has largely become the leader of the operating system in the world, with no less than 69.7% market share just two years after its release, compared to 17% for macOS, the first OS to introduce the graphical interface.
Today, the Redmond giant has no less than 78% market share. In total, more than 100 million copies of Windows 95 have found a buyer around the world, a colossal figure at a time when the personal computer was still considered a niche. And what about the cult video guide presented by Jennifer Aniston and Matthew Perry, then at the height of their popularity thanks to the success of the sitcom Friends.
To re-contextualize, here is the minimum configuration required by Windows 95 when it was released: an Intel i386 processor, 4MB of RAM and 50 to 55MB of storage space, even less than a simple mobile application nowadays.
The OS was a hit from the start, selling 7 million copies—at that time packaged in CDs and disks that cost $210 per box—in the first seven weeks alone. It would sell 40 million units in its first year. 25 years later, the influences of Windows 95 are still largely felt in Windows 10.