Xiaomi Amazfit ZenBuds : For a Good Night's Sleep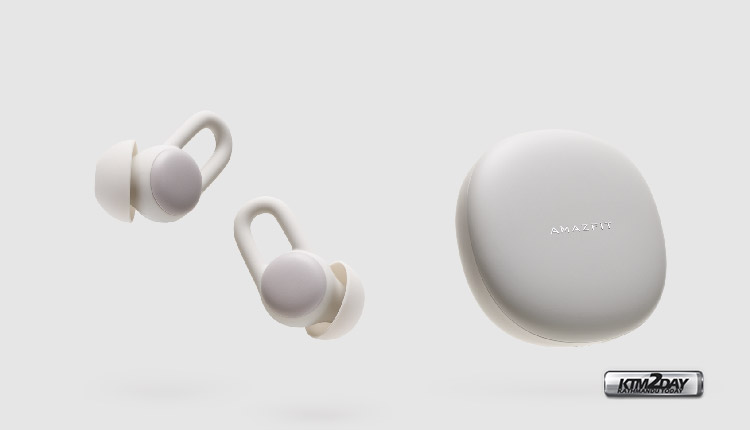 Amazfit, Xiaomi's partner company, has placed its latest earbuds on the Indiegogo crowdfunding platform . These are known as Amazfit ZenBuds and come with a different purpose than what these gadgets normally bring.
Amazfit ZenBuds are lightweight, noise-masking earbuds designed to help you get to sleep easily, the natural way. No pills, hours of meditating, or clunky white noise machines. Just comfortable, lightweight earbuds that lull your ears to sleep. And then keep you that way all night long.
Using natural sounds engineered to help trigger the sleep cycle, Amazfit ZenBuds help cancel outside noises that can keep you awake at night. With their skin-soft eartips, they help block outside noises like snoring and barking dogs from reaching your ears. While their snug fit helps prevent from falling out while you're sleeping. Even if you toss and turn.
Xiaomi Amazfit ZenBuds could be the solution for a good night's sleep
Presented at CES, what Amazfit wants to achieve with these new earbuds is to offer a peaceful night's sleep to all its users. While you are falling asleep, it will play a collection of relaxing sounds.
As Amazfit ZenBuds are designed to be used while you sleep, they will be able to monitor your sleep as well. With the help of onboard sensors, it automatically stop playing sounds when you really fall asleep.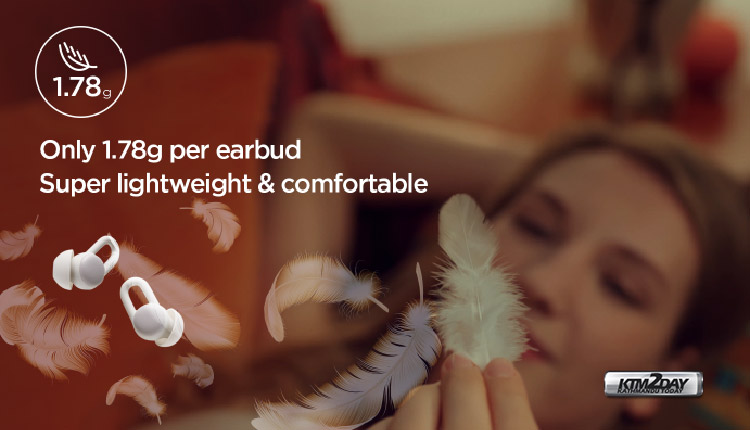 The sleep monitoring feature of this earbuds will give you a better understanding of your sleep patterns. Its features include complete sleep monitoring system (heart rate, position, hours of sleep and condition, etc.) and the inclusion of various relaxing sounds from nature that induce calm and relaxation of the mind and body, promoting sleep and rest.
The concern that Xiaomi Amazfit ZenBuds may prevent you from hearing the alarm is not well founded. This is because the earbuds themselves can serve as an alarm clock for a time to be defined.
Specifically, the new Amazfit ZenBuds are headphones of only 1.78 grams , made of soft rubber and silicone material, along with an optimized design so that they do not hinder or disturb their use while sleeping , also blocking outside noise.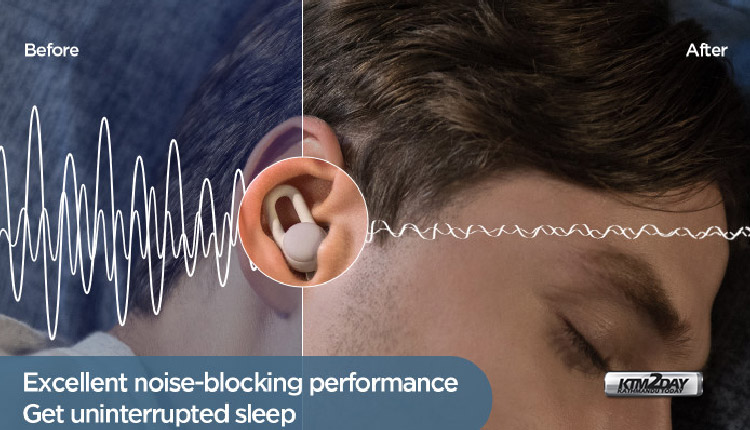 After an excellent night's sleep, there are reasons to continue with the Amazfit ZenBuds in your ears. The company also intends to boost your levels of relaxation with this small product.
With their noise-blocking design, these earbuds will help you stay focused while working. Additionally, they will remind you when it's time to take a break, so your productivity is always at high levels.
It is important to mention that the Amazfit ZenBuds will not leave you abstracted from everything around you. So you never miss an important call, these earbuds will notify you as soon as one reaches your smartphone.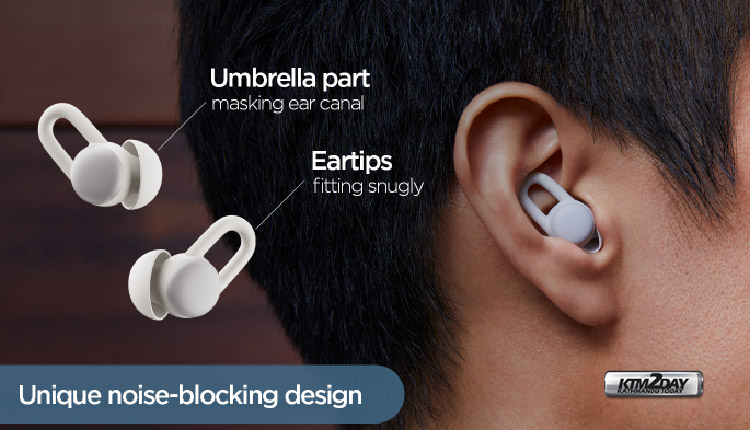 Each earphone has a 10mAh battery , thus giving autonomy of up to 12 hours of continuous operation . In addition, thanks to its case we can extend its duration to approximately 56 hours.
The earphones dimensions are at 2.08 × 1.72 × 2.53 cm and comes with Bluetooth 5.0 BLE connection for the synchronization of the collected data and has a touch panel on each earpiece using which a user can operate various features with a simple touch.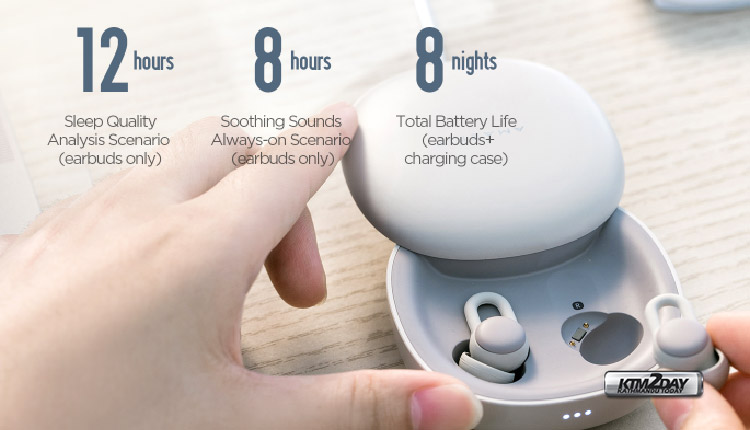 Pricing and availability
As we said, these curious headphones have begun to be marketed on Indiegogo, a well-known crowdfunding platform where they have already accumulate more than 180,000 euros in sales , thus achieving 1019% of their fundraising objective .
Its current price is $69 dollars, although we can also buy them in combination with an interesting face mask, capable of relaxing facial muscles and reducing eye strain.