Xiaomi Flipbuds Pro are the first headphones to be equipped with Snapdragon Sound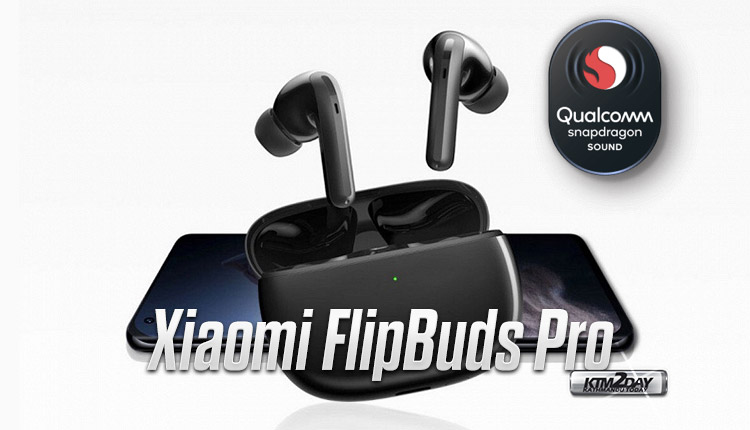 Xiaomi's wireless headphones have become the first in the world to bring Snapdragon Sound, a set of Qualcomm technologies to enhance the quality of wearables.
In March of this year, Qualcomm unveiled a new software-based solution aimed at improving the audio quality of mobile phones, headphones and headsets. The Snapdragon Sound promises to make the user experience more immersive without the need to replace the devices.
Xiaomi recently announced that it will release a new firmware for its new Flipbuds Pro headphones , and with this update, these earbuds have become the first in the world to integrate Snapdragon Sound .
Xiaomi has launched firmware version 7.6.2.9 for Flipbuds Pro users, which improves device performance and adds support for Qualcomm Snapdragon Sound. The earbuds now have new features, including high-definition sound reproduction in the frequency range from 48 kHz to 96 kHz. In addition, voice clarity during conversations has also been improved in the 16 kHz to 32 kHz frequency range.
Another big improvement in latency is that the device now offers ultra-low latency of just 89ms. Owners who use these wireless earbuds to play games on their smartphones will absolutely love this feature.
Qualcomm unveiled Snapdragon Sound technology back in March 2021. It offers stronger anti-interference performance and lower latency that are consistent with LDAC and LHDC. This technology even helps to improve the effectiveness of active noise canceling and call quality.
In addition to these, the Chinese company has also released an update for Redmi AirDots 3 Pro , which will have a low latency mode, also benefiting users with a delay of only 69 milliseconds.