Xiaomi is Nepal's number one smartphone brand in 2020-Q1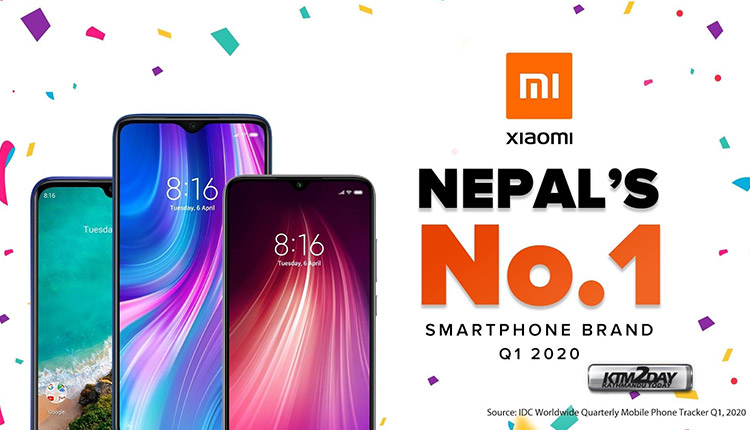 Xiaomi, Global Technology Leader has stated that Xiaomi brand smartphone is the number one smartphone in Nepal. According to the global quarterly mobile phone tracker IDC, in its first quarterly report of 2020, it has succeeded in becoming the number one smartphone brand in Nepal.
In 2020, 4 out of the top 10 smartphones sold in Nepal were from Xiaomi Redmi brand in Nepal. The market share of 30.9 percent went to Xiaomi devices. Xiaomi has seen a sharp rise in smartphone sales in Nepali market in the first quarter of 2020, followed by Samsung and Vivo.
Xiaomi has led Nepal's smartphone market in the first quarter of 2020 for the first time since its official launch in 2018 in the Nepali market.
"We have become a leader in the smartphone market for the first time and this is an exciting moment for us in Xiaomi Nepal," said Saurabh Kothari, Country General Manager, Xiaomi Nepal.
In the global markets, trailing behind Samsung, Huawei and Apple – Xiaomi came in fourth in terms of market share of the total smartphone market in 2020Q1.
It showcased YoY growth in the Asia/Pacific (excluding Japan) remains its most important region with China, India, and Indonesia accounting for the bulk of its volume in the region.