Xiaomi announces phones that will be updated to Android 11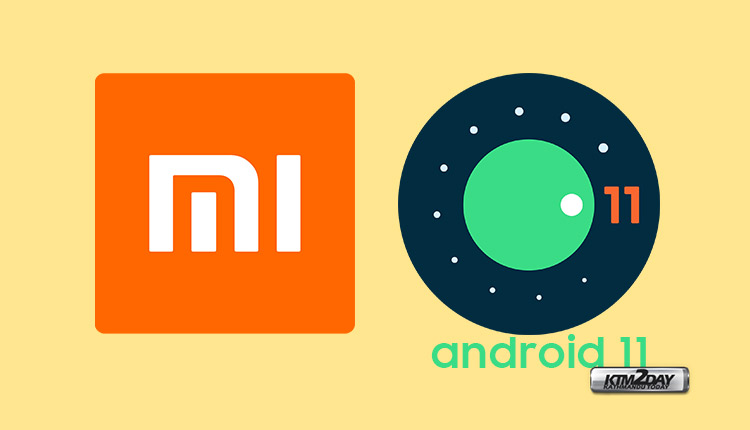 Xiaomi confirmed the list of smartphones that will receive the update to Android 11 : it includes more than 30 smartphones – Mi 10, Mi Note 10, Mi 9T, redmi Note 9 Pro, Pro and Mi Poco F2 A3. The MIUI 12 with the latest version of Google's operating system has already been tested on some devices, and should be released in September.
Xiaomi's MIUI interface is one of the major highlights of their smartphones, bringing users several exclusive features, as well as a design quite different from the original Android. Although the vast majority of news for Xiaomi smartphones is brought by MIUI updates, the implementation of new versions of Android remains very important.
The list was released on the official Xiaomi forum by a member of the Mi Fans Team, a team formed this year to share information about the manufacturer's products and ROMs. The team mentioned that the Mi 10, Mi 10 Pro and Poco F2 Pro (Redmi K30 Pro) are already available with MIUI 12 based on Android 11 in open beta to the public.
Meanwhile, the software for these phones follows internal tests: Mi Note 10, Mi Note 10 Pro, Mi Note 10 Lite, Mi 10 Youth Edition (Lite Zoom), Mi 9T (Redmi K20), Mi CC 9 Pro, Redmi K30 5G, Redmi K30 and Redmi K30i 5G.
The Mi Fans Team member also warns that phones with Snapdragon 845, such as the Mi 8 and Mix 2S, have reached the end of support and will no longer be updated.
Which Xiaomi phones will be updated to Android 11?
Through a publication in the Mi Community forum, it was revealed the (unofficial) list of all smartphones from Xiaomi, Redmi, POCO and Black Shark that will be guaranteed to update to Android 11.
Xiaomi smarthones to be upgraded to Android 11
Mi 10
Mi 10 Pro
Mi 10 Youth Edition
Mi CC9 Pro / Mi Note 10 / Mi Note 10 Pro
Mi Note 10 Lite
Mi 10 Lite 5G
Mi 9
Mi 9 Pro
Mi 9 SE
Mi CC9 / Mi 9 Lite
Mi CC9 Meitu Edition
Mi 9T
Mi 9T Pro
Mi A3
Redmi smartphones to be upgraded to Android 11
Redmi K30 Pro
Redmi K30
Redmi K30 5G
Redmi K30 5G Racing Edition
Redmi K30i 5G
Redmi K20
Redmi K20 Pro
Redmi 10X Pro
Redmi 10X
Redmi 10X 4G / Redmi Note 9
Redmi Note 9 Pro Max
Redmi Note 9 Pro
Redmi Note 9S
Redmi 9C
POCO smartphones to be upgraded to Android 11
POCO F2 Pro
POCO X2
POCO M2 Pro
POCO C3
Black Shark smartphones that are guaranteed to update to Android 11
Black Shark 2
Black Shark 2 Pro
Black Shark 3
Black Shark 3 Pro
Black Shark 3S
In addition to the publication of this complete list of all smartphones that will be guaranteed the update to Android 11 at the start, a list was also published on the devices on which this update is already being tested. Thus, since some are already in beta, we have a good idea of ​​what will be the first Xiaomi smartphones to receive the stable version of Android 11.
Android 11 Beta 2 (MIUI 12)
Xiaomi Mi 10
Xiaomi Mi 10 Pro
Redmi K30 Pro | POCO F2 Pro
Android 11 internal test phase
Xiaomi Mi 10 Youth Edition
Redmi K30 5G
Redmi K30i 5G
Xiaomi Mi CC9 Pro | Mi Note 10 | Mi Note 10 Pro
Xiaomi Mi Note 10 Lite
Redmi K20 | Xiaomi Mi 9T