Xiaomi Mi 10 : Design revealed in first leaked image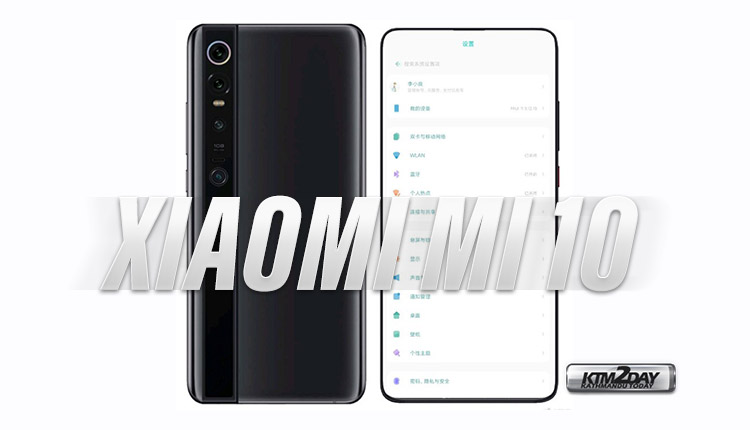 As you would expect, with the end of the year, the volume of information about Xiaomi's next high-end is starting to grow. About a week ago, we saw Xiaomi Mi 10 appear on the AnTuTu test platform, revealing impressive performance.
Now two images have emerged that shows us the alleged design of the upcoming Xiaomi flagship device. The images were published on the Chinese social network Weibo and show us both the front and rear panel of the desired high end.
Xiaomi Mi 10 will arrive with four cameras with 108 megapixel sensor
As you can see in the image that shows us its rear panel, four vertically aligned sensors will be present in the upper left corner. The main sensor should be the Samsung ISOCELL Bright HMX 108 megapixel. In the image it is not possible to confirm further details about the four sensors.
However, a telephoto lens, an ultra-wide lens and one dedicated to macro or portrait photography would be expected to be present.
Even though it's rear panel looks very interesting in design, the big questions arise when looking at the front panel.
The first question that arises is, where is the front camera?
Over the last few weeks there has been a lot of talk about the possibility of the Xiaomi Mi 10 being one of the first smartphones to come with a front camera hidden underneath the screen. Although it has not been officially confirmed or by any leak, these renders do not tell us where the selfie camera is placed .
Since it is possible that a pop-up camera will be used again, it seems unlikely that Xiaomi will again bet on this type of mechanism.
On the other hand, there is no way to confirm the accuracy of these images, and they may have been photo-shopped and do not represent the end result of the Xiaomi Mi 10. Still, they leave us speculating about the presence of the camera underneath the screen.
For now, in addition to the presence of the powerful Qualcomm Snapdragon 865 processor, no further details on its specifications have been confirmed. Certainly during the first weeks of 2020 much more information about the Xiaomi Mi 10 will start to emerge.