Xiaomi Mi 10 flaunts 108 MP camera in official picture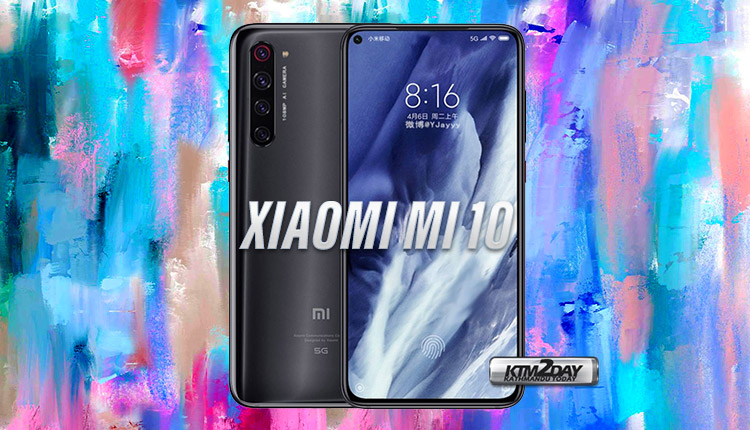 Xiaomi Mi 10 is expected to launch in Feb/Mar 2020. It's predecessor Mi 9 was officially unveiled in February 2019 and it appears that the Mi 10 will arrive exactly one year later.
Rumors have been many, but now we have the image everyone are expecting. The image revealed today shows the design of the device in clear pictures. Both the front and rear design has been revealed.
As expected from Xiaomi's flagship, the Mi 10 will feature conservative lines. That is, it will be a device identical in many ways to the Xiaomi Mi 9 with the addition of fourth rear camera.
The rear construction quality should also be identical to the Mi 9. That is, a glass construction that will give the manufacturer the ability to introduce wireless charging.
Xiaomi Mi 10 won't have a notch
In the upcoming device Mi 10,  the notch will be eleiminated from the central part of the screen. But don't expect a full display screen like the Mix range. Apparently, Xiaomi will introduce a small hole in the left corner of the screen to introduce the front camera.
As usual with these flagship  models, the Xiaomi Mi 10 should feature an AMOLED technology screen that will give you the possibility to have the biometric sensor on the screen.
Possible Xiaomi Mi 10 Specifications
6.5 inch AMOLED display with 90Hz refresh rate

Qualcomm Snapdragon 865 Processor

8GB / 12GB RAM

128GB / 256GB / 512GB of internal storage

Rear camera: Sony IMX686 + 20MP wide angle + 12MP telephoto + 5MP deep or macro sensor

30x digital zoom

Battery above 4500mAh

40W Fast Charging by Wire, 30W Wireless and 10W Reverse Charging
The specifications, as you would expect, will be the best you have on the market. Xiaomi has already gotten used to us that its flagship, albeit at a lower price, still counts on everything that the high-end competitors offer.
Xiaomi Mi 10 Price
Regarding the pricing, there is still no concrete information. However, if we look at Xiaomi's history, it is expected that the device will arrive at around $560 at launch. Value that should fall seriously in the coming months. Especially in online stores from China.