Xiaomi Mi 10 will arrive with fast 66W charging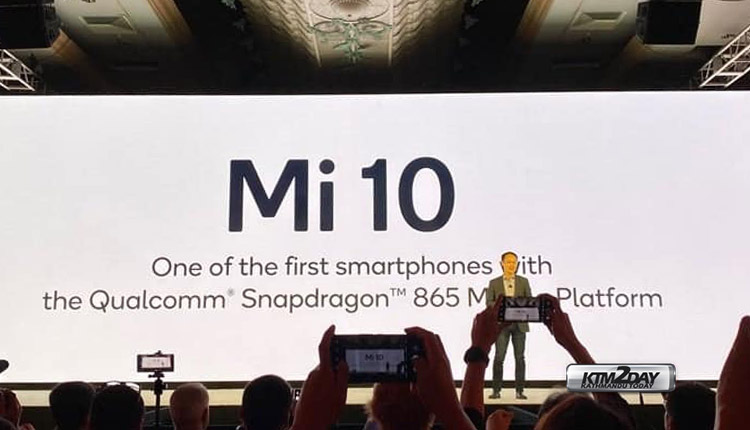 The new Xiaomi Mi 10 is one of the most anticipated device to be released early next year. Among the best features available, its fast charging technology is one of the most promising.
According to a new 3C certification, we see that the M2001J1E and M2001J1C models will support 66W fast charging. Other two models M2001J2E and M2001J2C will be around 33W.
In both cases, it is believed that these models belong to the Mi 10 family. That is, Xiaomi should unveil more than one Xiaomi Mi 10, but this will not be new.
This is not the best Xiaomi has on offer
Although the 66W is already a considerable battery charging speed, this is not the best Xiaomi has. China has already unveiled a 100W fast charging technology.
According to its data, this technology can charge a 4000 mAh battery in just 17 minutes. Impressive numbers expected to hit the market by 2020. However, it looks like the Xiaomi Mi 10 won't be the bearer of this news.
Xiaomi Mi 10 will still be compatible with 5G
The same 3C certification confirms that the Xiaomi Mi 10 will be compatible with 5G networks. This confirmation is far from a surprise, as many clues already indicated this scenario.
The device is expected to come with Qualcomm Snapdragon 865 processor. The new 5G supported flagship  SoC has already been confirmed for the Mi 10 and is compatible with these networks thanks to its Snapdragon X55 modem.
This modem supports speeds up to 7Gbps. This means that you will be able to download a series in mere seconds, something that not every home can do.
The Xiaomi Mi 10 will be unveiled at the beginning of 2020. Although it is not known on which date, but the MWC fair in February 2020 could be the venue.