Xiaomi Mi 10T Pro leak confirms 108 MP camera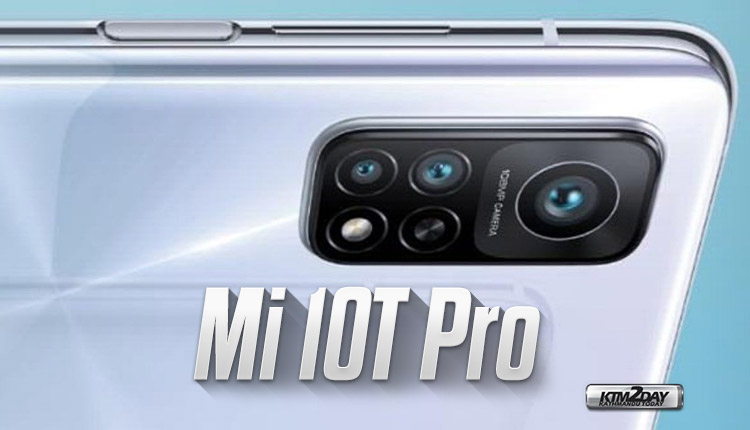 New images and information about the Xiaomi Mi 10T were published on the Chinese website Weibo, showing the smartphone's design and specifications. The alleged hands-on photos were published by some industry-related sources who already have access to the device for testing. The publications point out that the models of the series should be launched globally, unlike the Mi 10 Ultra that was made only available in the Chinese market.
According to the sources, there are at least two models: the standard Mi 10T and the premium Mi 10T Pro . The standard Mi 10T code-named "apollo" features a Qualcomm Snapdragon 865 processor , while the Mi 10T Pro, codenamed "apollo pro" is equipped with the Snapdragon 865 Plus for more performance. Both devices must have a powerful 5000mAh battery and screens with a refresh rate of 144Hz .
We still don't know if there are more devices in the same series, but Xiaomi is expected to introduce the Mi 10T soon.
The hands-on photos with the Xiaomi Mi 10T Pro show a large sensor of 108 MP resolution . The layout is similar to the smartphone X50 Pro from Vivo – which raises possibilities for an advanced stabilization system as well as the competitor model.
The images also show the triple camera system , although it appears that there is a fourth module. To confirm this specification, screen shots of the Mi 10T Pro files were shared , which inform that the device has a triple camera with a main sensor of 108 MP in the global and Indian versions. Meanwhile, the basic Mi 10T will have a triple camera system with a 64 MP main sensor.
The leaked images do not show the front design of the smartphone, but reports indicate that the screen will have a refresh rate of 144 Hz. The display will be LCD, so the fingerprint reader will be located on the side. Below is a rendering of the rear of the Mi 10T Pro (which also shows the side-mounted fingerprint reader).
In addition to having a Snapdragon 865 Plus processor, the Xiaomi Mi 10T Pro will have 8 GB of RAM , according to Geekbench benchmarks . It is likely that the 5,000 mAh battery is also fast-charging , but there is still no detailed information about it. There is still no information about the front camera, but rumors indicate that it is a single sensor.