Xiaomi Mini PC Launched with 12th Gen Core-i5 processor, price starts at USD 530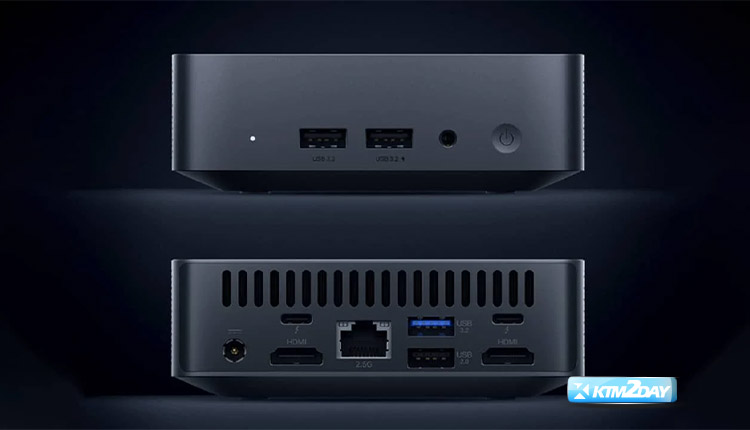 On Sunday, Xiaomi introduced their first mini PC, the Xiaomi Mini PC.
The news was shared at the company's most recent launch event, where the Xiaomi 13 series smartphones, the Xiaomi Watch S2, and the Xiaomi Buds 4 were introduced to the public for the first time.
Newest Xiaomi PCs are powered by Intel's Core i5 processors from the 12th generation, which include a 12-core, 16-thread heterogeneous design with a maximum clock of 4.4GHz.
There will be a storage-free model of the Xiaomi Mini PC, and it comes with 16GB of RAM.
Xiaomi Mini PC : Specs and Features
On Sunday, Xiaomi introduced the Xiaomi Mini PC together with the Xiaomi 13, Xiaomi 13 Pro, Xiaomi Watch S2, and Xiaomi Buds 4. The manufacturer claims that Windows 11 will already be installed and ready to use on these machines.
Newest Xiaomi Mini PC are driven by Intel Core i5 processors with a 12 core, 16 thread heterogeneous architecture. The Xiaomi Mini PC's processor can run at speeds up to 4.4GHz.
Ports for additional graphics cards and hard drives, as well as Intel Iris Xe graphics (80 UEs).
The Xiaomi Mini PC comes pre-loaded with Windows 11 from Xiaomi. Ubuntu, OpenWRT, UNRAID, and EXSI are alternative operating systems that users can switch to if they so want.
There is a total of 16GB of DDR4 RAM in both models, with the base model also including 512GB of PCIe 4.0 SSD storage. Extras like 32GB of RAM and 4TB of SSD space are available as upgrades.
According to the manufacturer, a 4600 RPM fan and a dual heat pipe dissipation system keep the Xiaomi Mini PC running cool.
The Xiaomi Mini PC has a square metal unibody construction.
The PC is equipped with Bluetooth 5.3 and Wi-Fi 802.11ax for network connectivity. In addition to the 3.5mm socket for headphones, the gadget has three USB 3.4 Type-A Gen 2 connections, one USB 2.0 port, two Thunderbolt 4 ports, two HDMI 2.1 ports, and an Ethernet port. And it weighs in at 437g and measures 112mm by 112mm by 38mm.
Xiaomi Mini PC : Availability and Pricing
The base model Xiaomi Mini PC, which comes with 512GB of storage, can be purchased for CNY 3,999 (about USD 575). At the same time, the company will offer the computer in a storage-free model for CNY 2,999. (roughly USD 430).
The base model, which is already on sale in China, originally had a launch offer price of CNY 3,699. (roughly USD 530). Meanwhile, starting December 14th, Chinese customers will have access to the version without built-in storage.
The only color option for the Xiaomi Mini PC is black.