Xiaomi unveils life sized humanoid robot Cyberone that does Kung-Fu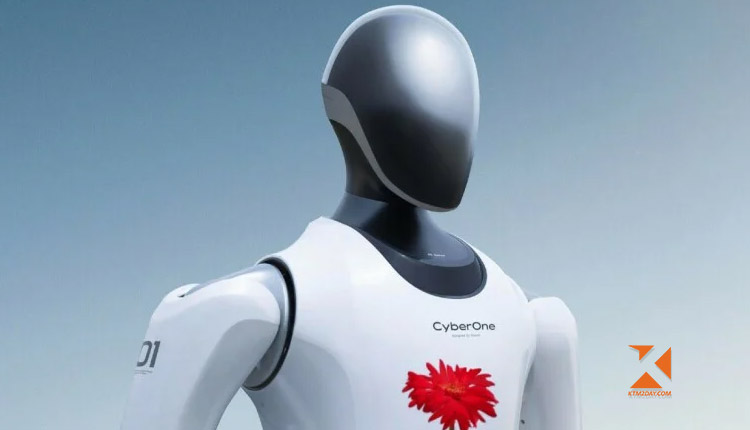 Robotic humanoid CyberOne has been released by Chinese tech company Xiaomi. It's capable of reading people's emotions and re-creating the world in 3D graphics.
The business introduced the robot on Thursday in a news statement; it is the latest in the "Cyber" line of robots, which also includes the quadruped CyberDog.
CyberOne is not at all like its canine companion. It has a 168-centimeter (177-inch) arm span and weights 52 kilograms (Xiaomi thought this was crucial information to have).
CyberOne, according to Xiaomi, is capable of recognizing human faces, gestures, and expressions in 3D space. A "voice emotion identification engine" and a "semantics recognition engine" driven by AI allow it to identify 45 different types of human emotions and 85 different types of environmental sounds.

On Thursday in Beijing, Xiaomi, a Chinese smartphone manufacturer, revealed a human-sized robot named CyberOne alongside a plethora of new devices, including a foldable phone and affordable phone variants.
Xiaomi claims that their humanoid robot can understand and respond to human emotions. The robot has the ability to reconstruct the real world virtually in three dimensions, and it has excellent vision. It can also walk around in a variety of ways.
It's more difficult to build a human-sized robot with two feet than it is with four. More robust motors, sophisticated algorithms, and finer degrees of motion are needed for the former.
Technology improved for the robot may have use in other areas, such as in smart cars.
As artificial intelligence improves and robots become more widely used, their popularity is rising rapidly. Tencent's second-generation four-legged robot dog and SenseTime's Chinese chess robot are just two examples of the many enterprises entering this expanding sector.

Taking the humor aside, it is unclear what Xiaomi intends to do with CyberOne. According to the company's press release, robotics is the "crown jewel of manufacturing," and the company goes on to describe the difficulties of integrating all of the necessary technologies into the CyberOne. This suggests that the CyberOne, like many robotics projects today, is primarily a technological showcase. However, Xiaomi has stated that the technology used in CyberOne would eventually be implemented in other models.
While Xiaomi's robot isn't going to make it into homes or anyplace outside of tech fairs any time soon, it will be intriguing to compare it to Tesla's impending, similarly-looking humanoid robot, which is expected to be unveiled in September.