Yamaha Maha Exchange Mela from March 16 to 25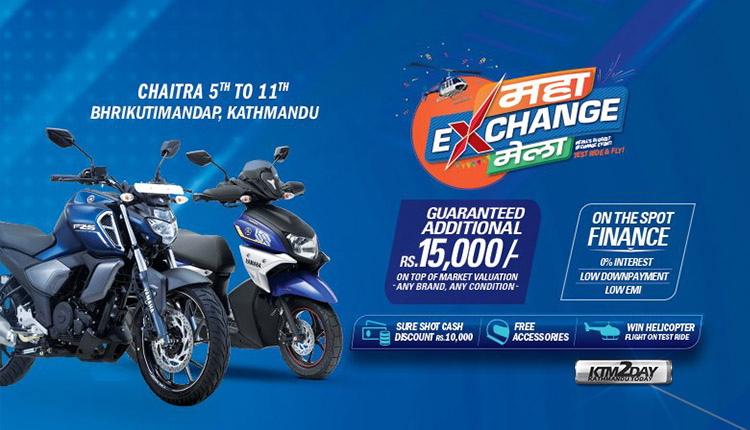 Yamaha's grand exchange fair has started from Thursday. Various brands of motorcycles and scooters will be exchanged at the fair which started at Bhrikuti Mandap in Kathmandu.
Older motorcycles and scooters of any brand and condition can be exchanged at the Maha Exchange Fair organized by MAW Enterprises, the official dealer of Yamaha motorcycles and scooters.
The exchange offer has guaranteed to pay Rs 15,000 more than the market valuation in two-wheelers. In addition, any new Yamaha motorcycle and scooter purchased during the mela will get a discount of ten thousand rupees. Similarly, those who test ride a Yamaha motorcycle or scooter will also get attractive gifts, the company said.
In addition, Yamaha offers "on-the-spot financing" with special offers for the purchase of Yamaha bikes and scooters, including low monthly installments, zero percent interest rates and low down-payments. Observers are also offered free bike checkups and free cleaning, regardless of brands of bikes.
Additional attractions of the festival include riding competitions, door prizes, daily quizzes, and the opportunity to meet many celebrities from the Nepali entertainment industry to give visitors a unique experience.
The exchange fair will run till March 25.