You can try out a new Media Player app for Windows 11 right now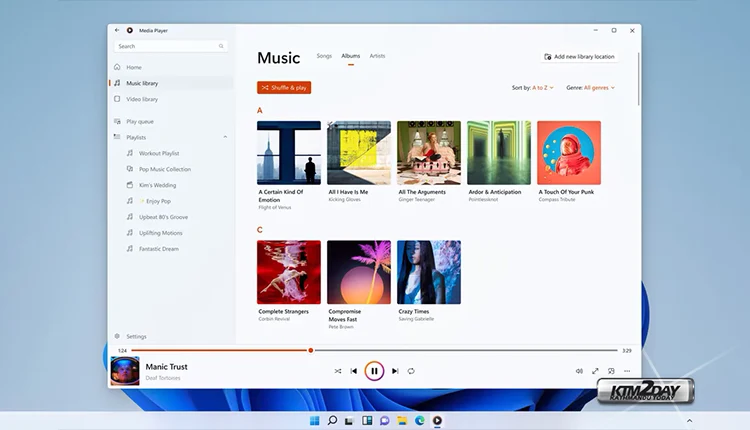 Windows Insiders in the Dev Channel will begin testing a new Media Player application from Microsoft today. In addition to audio and video playback, the new Media Player app has been redesigned to better match Windows 11's UI changes.
Microsoft's Windows inbox apps team senior program manager Dave Grochocki explains, "At the heart of Media Player is a full-featured music library that enables you to quickly browse and play music, as well as create and manage playlists." As a result of this update, Groove Music will no longer be available."
For both full-screen and mini player modes, the new Media Player app includes album art or artist imagery.
Windows 10 and Windows 11 have a separate Films & TV app that handles video playback. Media Player will be able to play video as well. You can tell Media Player where to look for additional content in the app's settings," says Grochocki.
Media Player for Windows 11 appears to be a replacement for Windows Media Player, which is still present in Windows 11. Despite Microsoft's assurances, it appears that the new Media Player for Windows 11 will be the predominant method of watching and listening to video and audio in the operating system in the near future.
In the Dev Channel today, Microsoft is testing out this new Media Player app, but the company hasn't set a date on when all Windows 11 users will be able to use it.