ZTE Axon 11 5G Launched : Light in weight and price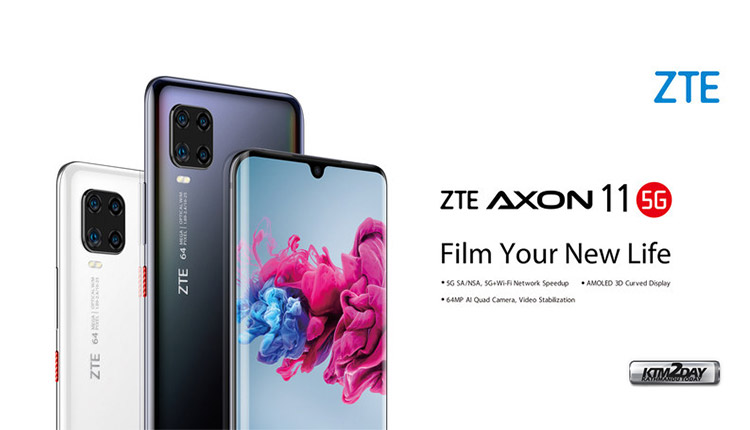 ZTE has officially announced its flagship smartphone ZTE Axon 11, stating that it is the best in several ways. The smart phone features exceptional 5G performance, elegant design, powerful video shooting and editing functions.
First, the manufacturer claims that the ZTE Axon 11 is the lightest mobile phone with support for fifth-generation networks. Secondly, it is the lightest (168 g) and thinnest (7.9 mm) 5G smartphone in its price category. Thirdly, the ZTE Axon 11 is the only 5G smartphone in its class that has a curved screen. Finally, the manufacturer claims that it has the narrowest bottom frame in its class.
The device is equipped with a 6.47-inch screen with a resolution of 2340 x 1080 pixels, which occupies 92% of the front panel. The hardware base is Qualcomm Snapdragon 765G chipset, the smartphone comes with up to 8 GB of RAM and 256 GB of internal storage.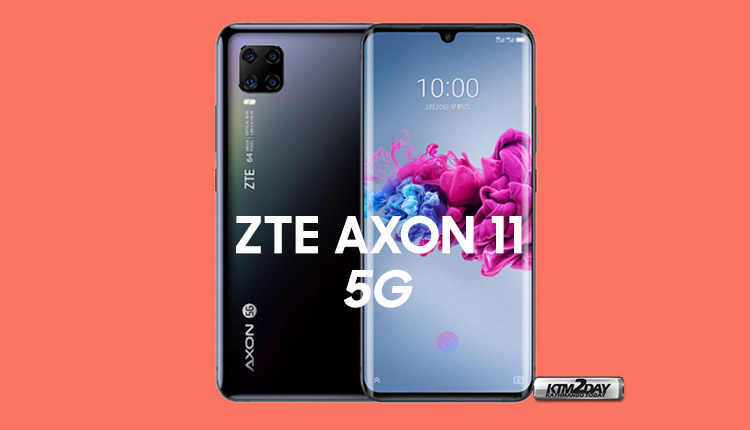 The front camera, which is located in the drop-shaped cutout at the top of the display, has a resolution of 20 megapixels. It comes with quad camera setup, which is located in the square block in the upper left of the rear panel, the resolution are at 64, 8, 2 and 2 megapixels.
To meet the consumers' needs for editing videos whenever and wherever possible, ZTE Axon 11 5G is equipped with the video editing function, supporting a variety of special effects of transition, a variety of video splice, filter and music, encouraging every one to film their new life with this 5G smartphone. With the high bandwidth and low latency in the 5G era, hundreds of 4K HD videos can be uploaded without compression, so that one can record, present, and share those special moments in users' life anytime and anywhere.
The battery capacity is 4000 mAh; in addition, the ZTE Axon 11 features a dual cooling system, including the SJO. The single-chip system is coated with a modernized nanocarbon fiber, which has doubled thermal conductivity compared to conventional heat-dissipating materials.
The version with 6/128 GB of memory is priced at $379, while the version with 8/128 GB of memory costs $ 421, the most expensive version with 8/256 GB is offered for $ 478. Sales will begin on March 30th.