ZTE K98 Tablet launched with 10.4-inch 2K display, Snapdragon 680 and K Pencil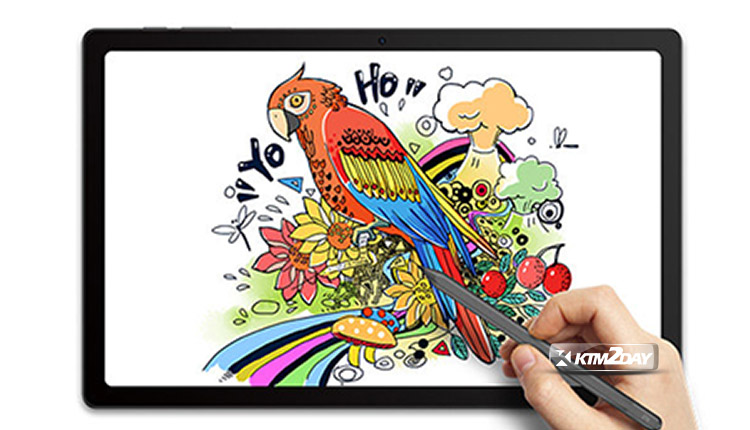 ZTE has announced the K98 tablet to the Chinese consumer market.
The 10.4-inch 2K resolution display, Qualcomm Snapdragon 680 processor, and Stylus pen make this device unique. The revolutionary gadget, first unveiled in July, is finally available to the public.
Those in government or large corporations will benefit greatly from using the K98 tablet.
The product will be available for purchase on websites like Jingdong aka JD.com. ZTE also gives businesses the option of tailoring the model to better suit their requirements.
ZTE K98 Features and Specs
ZTE's K98 tablet boasts a 10.4-inch 2K display. There's a Nebula grey metal back panel. A full unit of the device only weighs in about 490g and is only 7.9mm in thickness.
There is currently no information available regarding the memory configuration of the tablet, which is powered by a Qualcomm Snapdragon 680 processor.
The tablet's rear camera is 13 megapixels (MP), and the front camera is 8 MP. In addition to the USB-C port for rapid wired charging, it features Pogo Pin for wireless power transfer.
There is a 3.5mm port for headphones included in the tablet.
The ZTE K98 tablet packs a massive 7250mAh battery under the hood.
The tablet comes with a K-pencil, a stylus that can be charged wirelessly by magnetic suction, making it ideal for use in a paperless office.
The ZTE K98 comes with its own custom carrying case, and it may also be used with a portable keyboard.
There are four speakers in the product, and they are all arranged symmetrically.
DTS:X Ultra's 3D sound technology creates a realistic and expansive surround sound experience.
The tablet has three microphones that pick up sound clearly while canceling out background noise.
With the K98, you can meet the needs of a variety of different workplace scenarios thanks to its support for smart screen projection, smart split screen, preset note software, and office software.
Unfortunately, we don't know when or if the ZTE K98 tablet will be launched in other markets outside China.