Ncell partners with Opera to boost mobile web services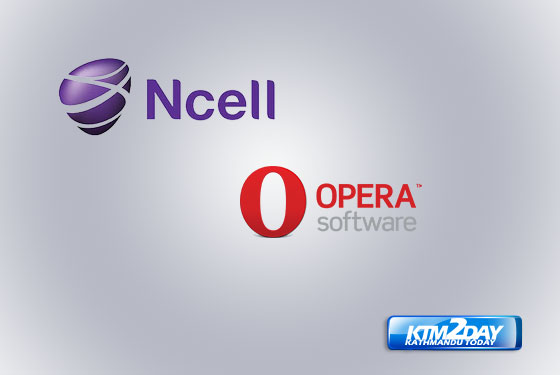 In its first partnership in Nepal, Opera Software has joined hands with Ncell to boost mobile web services.
With this deal, Ncell will be able to offer a co-branded version of the Opera Mini web browser to its more than 11 million subscribers.
Opera Mini features a unique data-saving technology, which compresses WebPages by up to 90 percent, giving operators the power to offer a smooth mobile web experience, while not having to worry about congesting their networks with new users and increased data traffic.
Opera Mini works on over 3,000 phones, across most mobile platforms, including Java, Android and iOS. A co-branded version of Opera Mini gives operators an opportunity to connect with Opera Mini users in a more customized and unobtrusive fashion.
Sanju Koirala, Corporate Communication Director, Ncell, says: "The behavior of our mobile users is gradually shifting from being just voice and SMS to using data. We are sure that with Opera Mini's trusted technology, we will be able to extend a rich and smooth mobile browsing experience to our subscribers." (PR)