C-ASBA mandatory for all primary share buyers from Friday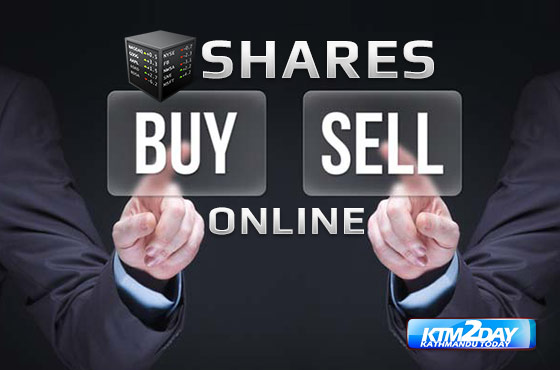 The Centralised Application Supported by Blocked Amount (C-ASBA), which allows investors to buy primary and rights shares online, officially launched on Friday.
The system is expected to reduce the number of days required for the share allotment process and minimize hassles for the merchant bankers involved in the issuance of shares.
According to CDS and Clearing, a subsidiary of the Nepal Stock Exchange, it has made the C-ASBA mandatory for all primary share buyers from Friday.
"Investors can now apply for shares at initial public offerings (IPOs) and further public offerings (FPOs) and buy rights shares of listed companies on the internet," said Dev Prakash Gupta, CEO of CDS and Clearing.
The C-ASBA is an advanced form of the existing ASBA interface which is known to be more user-friendly. The Securities Board of Nepal (Sebon) launched the ASBA process last year that enabled investors to apply to buy shares of listed companies through their bank accounts.
Under the ASBA, investors had to make a trip to their bank to complete the documentation procedure to buy rights and primary shares. In addition, investors faced problems as they could not correct errors in the information they have submitted, which sometimes led to their missing out on the share issuance.
Under the new system, investors receive their login identity from the concerned banks and apply for shares by going to Mero Share, a field in the online form of CDS and Clearing.
As the issue manager can instantly spot errors that investors may make while filling up the information form, potential share buyers can make corrections and reapply before the closing date.
Investors who cannot apply online can make a trip to their bank to have their documents processed.
"The C-ASBA not only makes things simpler for individual investors but also reduces hassles for issue managers and banks which have to process the applications," said Gupta.
According to CDS and Clearing, the issue manager used to take about 10 days to study the information submitted by potential investors under the old system.
"Now, the new system updates the information instantly," Gupta said. "This will help the issue manager to reduce expenditure on human resource and processing time."
CDS and Clearing said that only the banks and financial institutions that have obtained a C-ASBA licence are permitted to carry out share processing on behalf of their customers. So far, 60 banks and financial institutions have obtained permission to implement the C-ASBA process.
Link : MeroShare