Sony 1000XM2, best noise cancelling headphone to buy in Nepal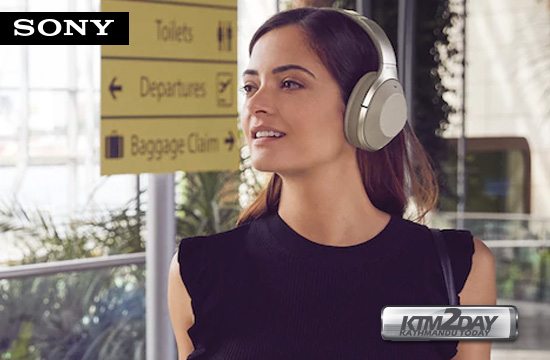 Sony is an old acquaintance in the field of headphones with active noise cancellation. The WH-1000XM2 is an upgrade to the MDR-1000X, a premium circumaural (round the ear) model with high-resolution audio support and Quick Attention technology that lets you talk to someone without removing the headphone from your ear.
Like its predecessor, these are premium, travel-grade headphones – the kind that are best used on flights or long commutes to block out noise.
These headphones are Sony's flagship headphones which means they're feature-rich, and will sound like a premium pair of headphones.
Sony put a lot of hardware inside these headphones, not to mention the four microphones that are located inside the headphone and on the outer earcups.
Noise cancellation of this caliber also requires a lot of software running, which means the WH-1000XM2 has a processing chip inside that's running calculations in real time. Add to that a touch-capacitive earcup that reacts to your touch and the price begins make a bit of sense.
In the WH-1000XM2, Sony promises a better battery, lasting 40 hours; changes in finish to make it tougher; and a noise canceling optimizer that takes into consideration an atmospheric pressure.

Design and comfort
The Sony WH-1000XM2, perhaps unsurprisingly, are a well-built pair of headphones. They have a metal bridge with a padded bottom that embraces the top of the head; the faux-leather earcups are comfortable and cool, even after extended use and while they have a bit of heft to them, they can be worn without causing neckstrain.
They are, almost uniformly, minimalist – which I think really appeals to the business-class customer Sony is targeting. It comes in only two colors – an all-black or all-white – and beyond an engraved Sony logo above each earcup, are totally nondescript.
Around the left earcup, you'll find the only two buttons on the headset. There's one for Power/Bluetooth and another to cycle the noise cancellation between its three settings: On, Ambient Mode and Off. Down below the buttons you'll find an auxiliary jack, which is mirrored on the other earcup by a microUSB port that's used to charge the headphones.
The Sony headphone does not put much pressure on the head, which allows one to use it for hours continuously.
At 275 grams, the WH-1000XM2 is heavier than other portable headphones.Besides the 3.5mm cable, the Sony WH-1000XM2 comes with a hardshell case and a microUSB cable.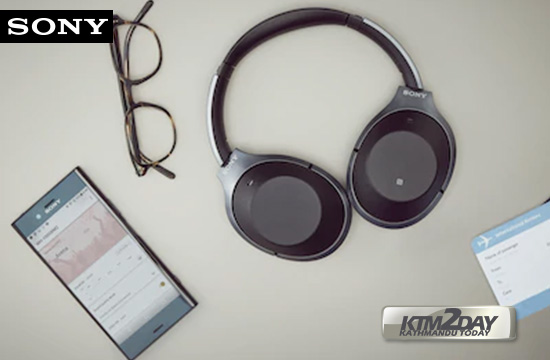 Software and functions
Sony provides an optional application for you to take better advantage of the features of the WH-1000XM2. It works on both Android and iOS and allows you to adjust the sound quality and level of noise cancellation, as well as enable certain audio effects such as surround and sound position – can make the audio appear to be coming out in your front, rear or side.
There are some pre-defined profiles: if you're waiting at the airport, it lets you hear voices so you do not miss out on any important information; if you are already inside a means of transport, the noise cancellation is as much as possible. It also has a profile called "Running" but I would not recommend this headphone for aerobics because of the weight and volume.
And one of the cool features, which I comment on in detail further on, is the personal noise canceling optimizer. It takes into account the shape of your head and even the atmospheric pressure of the place to try to reduce the noise to the maximum.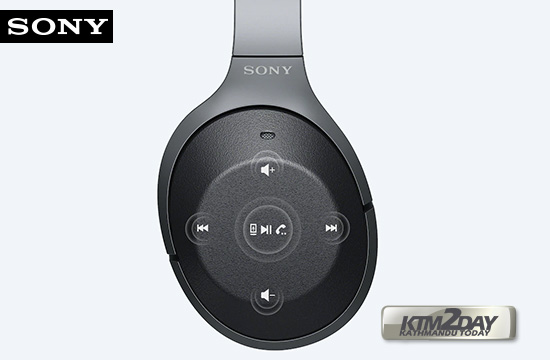 Sound quality, noise cancellation and battery
The WH-1000XM2's audio quality is great.The bass is very good, with a lot of extension, without exaggerating the impacts.One can hear good instrumental separation, and the middle ones are present, without being too much forward, which allows me to listen to songs for several hours without tiring.
The slightly "soft" presentation is quite what one can expect from a headphone to use in flat and closed environments, such as an airplane cabin.
And as for the battery life, it can last upto 16 hours in flight in wireless mode, with noise cancellation turned on, at low volume; and for another 5 or 6 hours to work, at a higher volume. Officially, Sony says that with the  noise cancellation activated, the battery can handle up to 30 wireless hours and 40 hours with wired.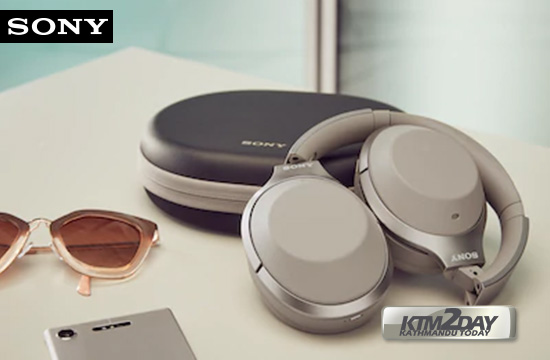 Worth it?
Yes.
Although not a cheap product, the Sony WH-1000XM2 is a headphone that leaves a long journey less tiring and a more lively work routine, without having to increase the volume to compensate the external noise – in fact, as the passive noise isolation is already quite satisfactory, you can leave the music very low, just to really focus.
It has great audio quality, a noise canceling technology that works spectacularly well and a complete application that allows you to adjust numerous details. And as the battery lasts quite a bit, it's a headphone that certainly will not let you down.
Price
All this for a lower price than the predecessor: while the MDR-1000X was launched abroad for $ 300, the new model 1000XM2 came in at $ 350. The pricing of this headset is set at close to Rs.45,000 in the Nepali market.