Honor V20 With Display Hole for Front Camera, 48-Megapixel Rear Camera Unveiled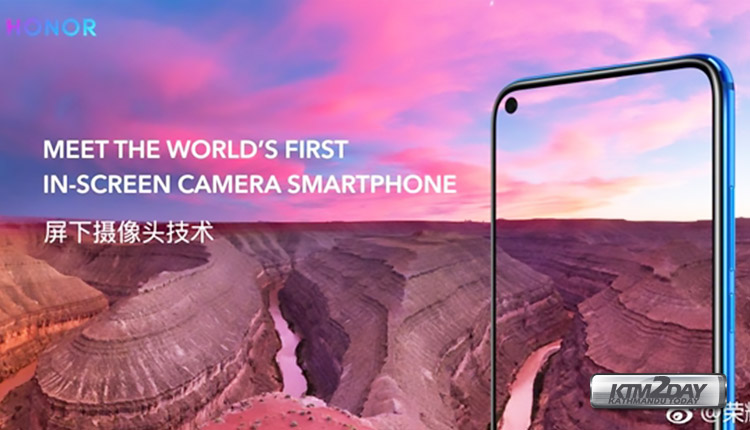 Huawei's Honor subsidiary unveiled the Honor View 20 , which is the brand's first smartphone to see itself free from edges and notch, adopting a hole in the front for the camera of selfies.
The result is a design that values ​​the screen and compliments the good use even in the bottom chin of the smartphone, where manufacturers usually leave the edges slightly larger due to the connection of the displays to the boards. The announcement, scheduled to take place only on January 22, caught everyone by surprise, but there was probably a good reason for that.
HIGHLIGHTS
Honor V20 was announced on Monday in Hong Kong
The official launch is in China on December 26
The phone will be launched globally on January 22 in Paris
The company does not want to be left behind, and since Samsung officiated the Galaxy A8s , which adopts the same solutions for an unprecedented use of the front panel, nothing better than showing that you created it at the same time.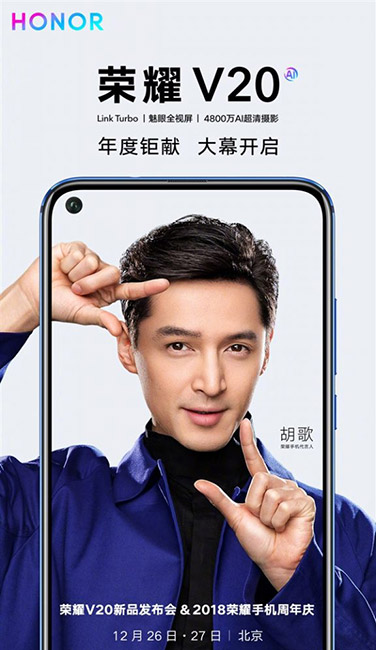 It will work in partnership with the artificial intelligence features of the Kirin 980 chipset, ensuring optimal captures beyond graphics quality, but also with suggestions of correct modes of exposure, ISO, and others depending on the situation. We will have to wait till December 26th for the official launch of the Honor V20 in Beijing, however, this introduction revealed some salient specs of the smartphone. The Honor V20 is set to be the first ever smartphone with a 48MP camera and it will also have the privilege to launch the Huawei's new tech, Link Turbo.
The date for the smartphone to be presented to the public, however, has remained: interested parties can only meet Honor View 20 on January 22 at an event to be held in Paris. At the time we will know your complete hardware, quoted to be cutting edge, since your set will cover the Kirin 980 chipset.