Redmi X with pop-up camera appears in official images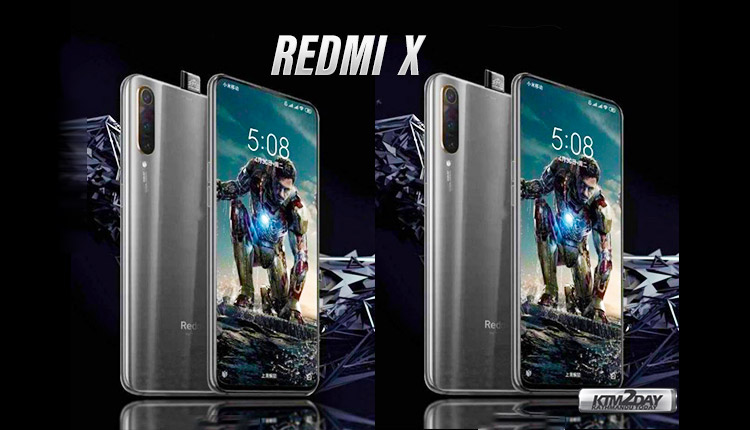 Today, the first official image of the new flagship smartphone from Redmi, which will be called Redmi X, has appeared on the Web.
We have long been talking about the Xiaomi Redmi flagship and it is only now that we have clear picture of the design of the smartphone and its name.
The features of the device include the Snadragon 855, and Redmi X should be the most affordable device based on this mobile platform. Moreover, the head of the brand Redmi Lu Weibing hints that the new product will beat Xiaomi Mi 9 in performance. By the way, the transparent version of Xiaomi Mi 9 is also present in the photo.
The image of Xiaomi Redmi X appears on a poster with the person who took this photo to show his transparent Xiaomi Mi 9. This may say a lot, however, what we perceive from this image is that the Xiaomi Mi 9 will have a competitor from the same company.
But the conclusions of this image do not stop here. We can also note that the Xiaomi Redmi X will not have a biometric sensor on the back. That is, from here we have two more important information. The top-of-the-range Redmi will offer an OLED screen and will also give us a biometric sensor on the screen itself.
The curved edges of the screen can also be seen in the poster but that may not be the case.
To complete the information we see in the Xiaomi Redmi X poster, we will also have a triple rear camera and a Pop-up camera placed at the center. This camera will make the bezels of the smartphone almost nonexistent at the top.
On the rear it seems to have a glass panel finish and triple camera setup placed at the top left in a vertical arrangement.
Xiaomi Redmi X Speculated Specifications
Screen: 6.34 "inches
Resolution: FullHD +
Technology: AMOLED
Processor: Qualcomm Snapdragon 855
Memory RAM: 6GB / 8GB
Internal Memory: 128GB / 256GB
Price: Approximately $350 – $460
The leaked images of today cannot be verified if its from official sources or not at this point of time but it surely looks official the way it has been presented.
The Redmi X is expected to have a Snapdragon 855 SoC and could also come with another affordable unit with Snapdragon 710 SoC along with non-48 MP camera on the rear. Whereas, the flagship Redmi X is supposed to come with a 48 MP camera the same as in the Redmi Note 7 Pro.
The autheticity of the information will soon be unveiled on the day of the official launch which is on May 24 , according to the sources.