Xiaomi presents Qin 2 budget smartphone with elongated screen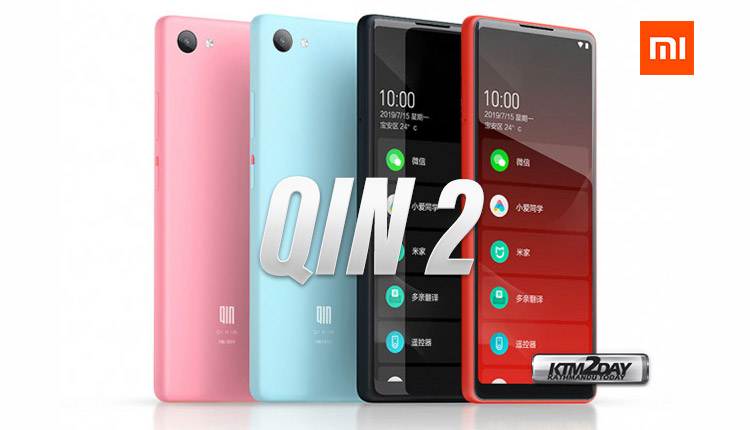 Xiaomi's sub-brand Qin unknown to the outside world last year launched the first generation of feature phone Qin and now the company is almost ready to launch Qin 2 .
Xiaomi has launched a crowdfunding campaign to raise funds for the Qin 2 smartphone, which is priced at just $ 73.
The Qin 2 is equipped with a Spreadstream SC9832E chipset and a display of  5.1inch with a resolution of 1440X576 pixels and a very elongated aspect ratio of 22.5 : 9.
Other features of this device include – 1 GB of RAM, 32 GB of internal storage which is non-expandable, the main camera with a resolution of 5 megapixels, a battery of 2100 mAh and the pre-installed Android Go 9.0 operating system .
Of the unexpected nice features are the USB Type-C port (it was also on the Qin push-button phones) and the infrared port for controlling home appliances.
The absence of front camera denotes that this device is catered for a different category of consumers. The dimensions of the smartphone are 132.6X 55.4X 8.6 mm, and the weight is 105 gm. The device is presented in four different colors which are also worth noting – black, pink, blue and red.
The Qin 2 is currently only available in chinese market for a price tag of $73 and there is no word on availability on other global markets from the company.