Asia dominates in tourism boom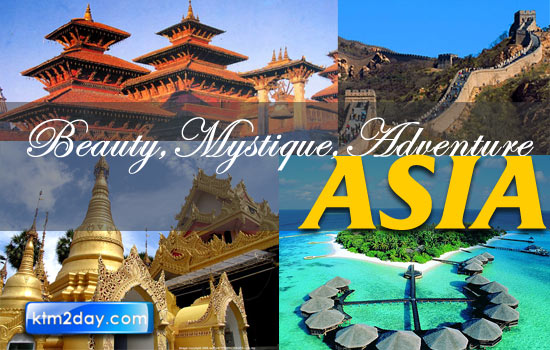 Preliminary results released by the Pacific Asia Travel Association (PATA) today showed that international visitor arrivals into Asia/Pacific destinations grew by six per cent year-on-year in June.
The positive momentum of the previous months held strong for Southeast Asia, which led the region with 15.5 per cent growth during the month of June. The rebound in arrivals to Thailand (up by 54 per cent) positively impacted this overall result, strongly supported by the other reporting destinations in this sub-region all of which enjoyed double-digit growth. This in turn was supported by strong travel demand within ASEAN and an increase in arrivals from China, the result revealed.
International arrivals growth to South Asia was a robust 12 per cent in June, boosted by double-digit increases in inbound numbers to Nepal (up by 38 per cent), the Maldives (up by 27 per cent) and Sri Lanka (up by 20 per cent.)
India maintained the same pace of growth seen in the previous month at seven per cent. European arrivals are amongst the main contributors to this growth.
Northeast Asia saw an improvement after posting slow growth of 0.6 per cent in May, with a 3.7 per cent increase in arrivals for June. The growth, however, was very unevenly distributed among destinations in the sub-region.
Tourism demand to Japan continued to recover, reducing losses in inbound arrivals from -63 per cent in April to -50 per cent in May and -36 per cent in June. Chinese Taipei (down by two per cent) and China (up by one per cent) registered weak results while Hong Kong SAR (up by 16 per cent), Macau SAR (up by 15 per cent) and Korea (up by 11 per cent) enjoyed buoyant growth for the month, supported by the key origin market of China.
It should be remembered that even though the percentage growth rate may be relatively weaker than for other sub-regions, the sheer volume of arrivals to Northeast Asia means that 3.7 per cent growth directly translates into more than 600,000 additional arrivals for the month.
Director of PATA's Strategic Intelligence Centre Kris Lim said that the first-half year growth of around five per cent, given the challenges the industry has faced so far this year underlines the resilience of travel and tourism in the Asia/Pacific region.
"The comparatively weaker economies of the USA and Europe mean that much of this growth has had to come from intra-regional travel and this in turn has only been possible because of the stronger regional economies and the continued expansion of airline seat capacity within the region."
Lim added that at the current rate of growth, overall arrivals to the region will push to the 433 million mark by the end of the year, up from 408 million last year. The majority of the Asia/Pacific destinations will once again look at record numbers of arrivals, led by South Asia and Southeast Asia destinations in terms of percentage growth.
"While European arrivals remain key to South Asia's growth, Southeast Asia will be driven by the rapidly growing China and India outbound markets while Northeast Asia is expected to see strong gains in arrivals from Southeast Asia driven by the steadily growing LCC network," said Lim.
International Arrivals to the Pacific recorded an aggregate decline of four per cent in June. The main destinations of Australia (down by four per cent) and New Zealand (down by 10 per cent) showed significant decreases compared to the corresponding period last year.
Key destinations
KATHMANDU: Of the 31 destinations reporting half-year arrivals (January to June ), 26 indicted positive growth, with 14 showing double-digit gains. Clear growth leaders over this period were Sri Lanka, Myanmar and Thailand with gains of 37 per cent, 29 per cent and 28 per cent respectively during January to June year-on-year. Collectively, these 31 destinations generated growth of 5.3 per cent for the Asia/Pacific region during first half of 2011. Even with loss of almost 1.4 million arrivals to Japan, this cluster of destinations collectively not only countered that contraction but managed to add enough additional arrivals to the collective count to post a year-on-year gain of more than eight million arrivals. (Source:THT)