Ubuntu 20.04 "Focal Fossa" released with Linux 5.4 kernel and Wireguard VPN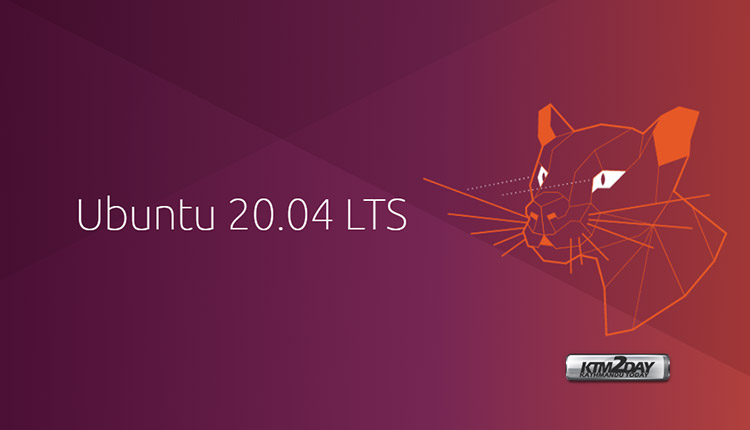 Canonical, the publisher of Ubuntu, announced the general availability of Ubuntu 20.04 LTS, with a particular emphasis on security and performance. This is a long-term support release which means that it will receive security updates, critical fixes, and software updates for the next 5 years – i.e, until April 2025.
In the technical aspect, one of the highlights of this new version is the Linux 5.4 kernel, which has among its attributes support for a wider range of hardware (such as THE AMDNavi GPUs 12 and 14) and the exFAT file system, for example.
Main highlights of this release
Linux 5.4 (Support for Wireguard VPN)
Better support for IBM, Intel, Raspberry Pi, and AMD hardware
Improved support for ZFS installation
OEM logo displayed during boot
GNOME Shell 3.36
Performance improvements
New Lock screen
"Do not disturb" mode
Theme "DarK"
All other features – see here.
As the developer notes, this update focuses on security and performance issues. The new version of the OS uses the GNOME 3.36 desktop environment, which includes a new lock screen and the ability to switch to dark mode on the Appearance tab in the settings.
The Yaru theme has been redesigned and added to the new design. Like all Ubuntu releases, the Focal Fossa version comes with its own unique wallpaper and a collection of alternate backgrounds. The Amazon button, which was placed on the sidebar, is removed from the new version.
Canonical says there are currently 6,000 apps, including Slack, Plex, Spotify, JetBrains and Visual Studio Code. The WireGuard VPN client is set by default. Finally, the new version of the OS features Secure Boot to protect against low-level attacks and rootkits, and adds Fast ID Online (FIDO) support for universal multi-factor and password authentication.
Ubuntu 20.04 LTS is available in Desktop, Server, Cloud, and Core versions. If you were thinking of switching to a Linux distribution, here's an excellent opportunity to do so.
You can download the new version of Ubuntu 20.04 LTS Focal Fossa from the project's official website at the following address.
Download Link :  https://releases.ubuntu.com/20.04/ubuntu-20.04-desktop-amd64.iso