DuoVox Mate Pro : Capture Night As If It Were Day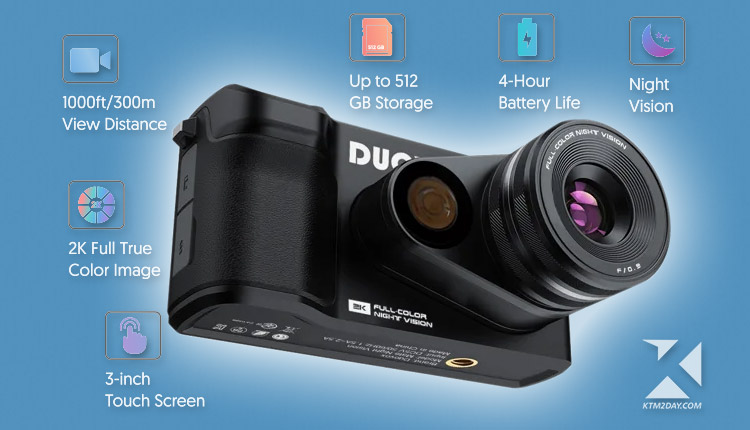 If you're looking for a camera that's capable of taking images and movies in complete darkness or at night, go no further than the DuoVox Mate Pro. Let's take a closer look at the product's attributes, technical specifications, and final selling price.
As a replacement for infrared night vision goggles that only show black-and-white images, DuoVox Mate Pro is a small camera. It's built for night photography and lets you to take high-quality photos and films in extremely low light.
The DuoVox Mate Pro night vision camera is 11.4 cm x 7.6 cm x 5.4 cm in dimensions. There is no lens cover included with the camera. There is a little tripod included with the camera so that you can get better footage.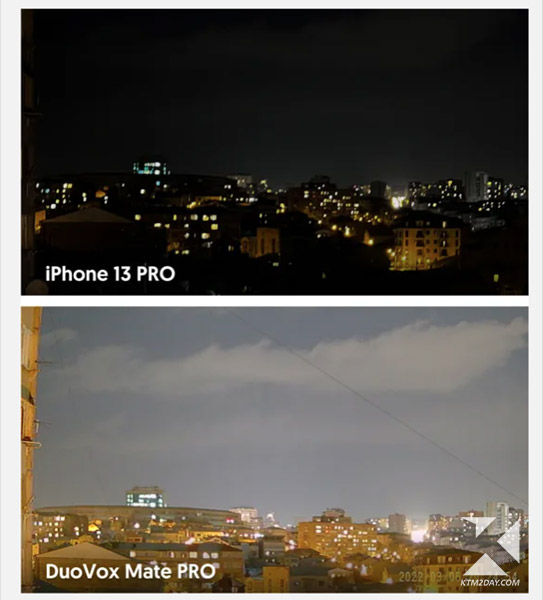 DuoVox Mate Pro has a 3000mAh non-removable battery that can capture videos for several hours at a time. Six buttons on the camera's top control the camera's chassis.
Four buttons on top of the screen are shortcuts to different menu items. On the back of the camera, there is a 3-inch non-tilting touchscreen display from which these menus can be accessed.
As far as your eye can see, you can capture the most magnificent nighttime views with HD 5M 3200 x 1800 images and 1080p @ 30fps video with no latency thanks to Mate's night vision sensor and optics.
When you're out sightseeing, you'll be able to capture every detail with ease owing to sophisticated Noise Reduction.
David Chen, the brains behind DuoVox, says that they "replace standard black-and-white infrared night vision equipment."
If you're looking for an inconspicuous gadget with outstanding low-light visibility, this one might be for you. The camera's Kickstarter campaign is now taking donations.
Features:
Night Vision
1000ft/300m View Distance
2K Full Time Color Image
3-inch Touch Screen
Upto 512GB storage
4 Hour Battery Life
Latest in Night Vision Technology- F0.9 aperture fast lens, 7-Glass lens, MCCD 1/1.8''day night real time imaging sensor and AI algorithm
Connect with all the devices (Also Stream as a Webcam)
3000mAh Rechargeable Battery
Emergency Flashlight
Built-in Microphones and Speaker
Tripod Compatibility
LED Light (3 Level of Brightness)
Dimmable screen
Supports World Languages
Operating Temperature-10 degree to 60
4x Digital Magnification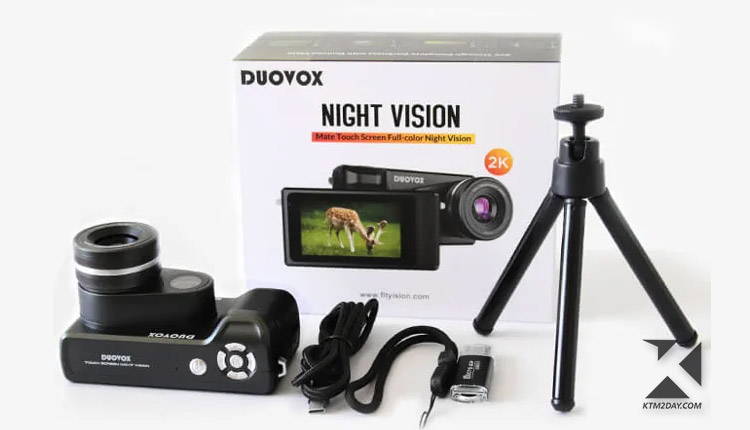 Specifications:
2K HD Touch Display
MCCD 1/1.8" day night real time imaging Sensor
Supports Up to 512GB External MicroSD Memory
Supports world languages
12mm F/0.9 aperture
54 mm x 106 mm
400g
LED Light – 3 level dimming control
Battery Life – 4 hours
Operating Temperature -10°~60°
DuoVox Mate Pro Price
DuoVox Mate Pro night vision camera is priced at $1200, however the price has been reduced to $600 for the initial deliveries of these cameras, which is a significant discount.
It is expected to be on sale in October of that year. Until then, keep an eye out for updates and developments.