Nokia 110 (2022) Launched With 1,000mAh Battery in India : Price, Specifications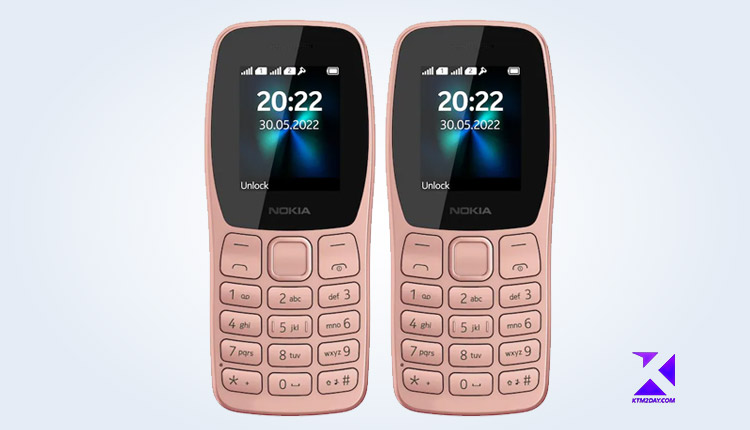 In India, the Nokia 110 (2022) has just been unveiled. The Nokia 110 has built-in back camera and automatic call recording, among other features. The 1,000 mAh battery-powered Nokia feature phone has expandable storage of up to 32GB.
The device comes pre-loaded with games like Snake and has an internal torch. HMD Global just debuted the Nokia 8210 4G feature phone in India. Along with the official Nokia website, top retail outlets and e-commerce platforms also sell the Nokia 110 (2022).
Price of Nokia 110 2022 model
Charcoal, Cyan, and Rose Gold are the three color options available for the Nokia 110 (2022) when it launches in India. The cost of the feature phone is Rs. 1,699 for the Cyan and Charcoal color variants and Rs. 1,799 for the Rose Gold model.
A complimentary earphone valued at Rs. 299 is included with the purchase of the phone. Along with Nokia's official website, top retail stores and e-commerce portals also sell the Nokia 110 (2022).
Nokia 110 2022 model Specs
Comparing the Nokia 110 (2022) to the earlier model, the design has been somewhat modified. The Finnish company's feature phone has a built-in rear camera. A music player and an automatic call recording capability are included.
The Nokia 110 (2022) has an extendable storage capacity of up to 32GB and a 1,000mAh battery for power. According to the company, consumers can store up to 8,000 songs on the device. Additionally, the feature phone has an FM radio, a torch, and pre-loaded games like Snakes.
The Nokia 8210 4G feature phone was also introduced earlier this week, as was previously mentioned. This Nokia phone has a bar shape and is offered in two distinct colors. It has 128MB of inbuilt storage, 48MB of RAM, and a Unisoc T107 SoC.