Toyota presents the new generation of the Land Cruiser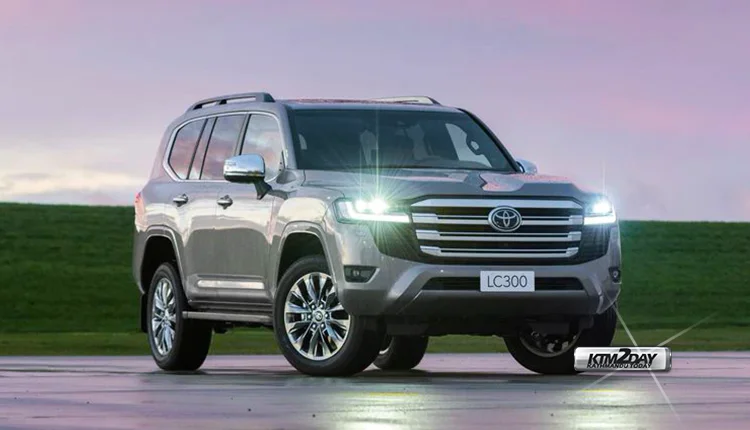 To celebrate seven decades of validity, comes the ninth generation of the Land Cruiser, Toyota's iconic large SUV that began production in 1951 and is now imported from Japan and is developed under the philosophy of Toyota's New Global Architecture (TNGA).
This generation features a robust and sophisticated exterior design, which is combined with outstanding interior comfort and a high level of technological equipment including connectivity and driving assists. Based on the new GA-F platform, its off-road capability and performance stand out thanks to the incorporation of a new V6 Twin Turbo Diesel engine. Regarding safety, it incorporates the Toyota Safety Sense active safety package.
With capacity for 7 passengers, it is offered here in two versions: Land Cruiser 300 VX and Land Cruiser 300 GR-S. As for the main differences between the two versions, the VX has exclusive equipment such as an electric sunroof, two 11.6-inch entertainment screens in the second row of seats and 20″ alloy wheels. The GR-S, meanwhile, sports 18″ alloy wheels, electronic dynamic suspension system (E-KDSS), front differential lock, five driving modes in addition to the customizable and an exclusive aesthetic for this version (which was designed by the competition department of Toyota Gazoo Racing.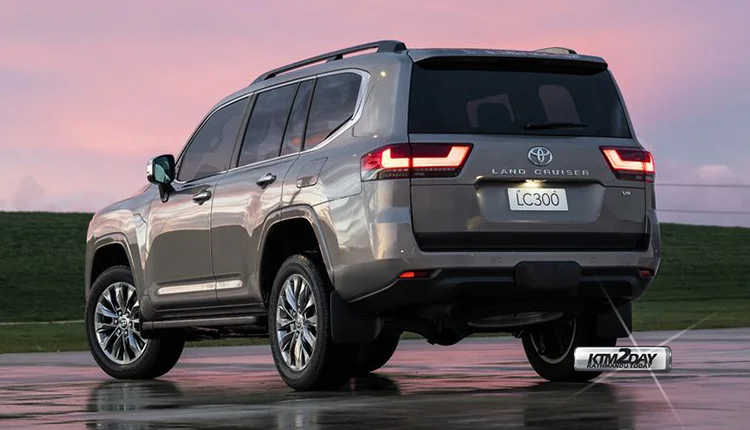 But that's not all, the new Land Cruiser is a little longer (+30mm for the VX version and+45mm for the GR-S version), in order to offer greater interior space and comfort when walking; In addition, the GR-S increases the total width by 10mm. The upper exit angle (+2.5° degrees) was also improved to improve off-road capability.
As a major safety feature, it introduces Toyota Safety Sense, the active safety package that incorporates millimeter-wave radar that combined with a monocular camera can detect a variety of hazards and alert the driver to avoid or mitigate accidents. In addition, it adds forward pre-collision system, adaptive cruise control with full range and lane change alert system with lane keeping assist, among others.
As for the mechanics, it debuts a new V6 Bi-Turbo diesel engine of 3.3 L displacement that delivers 304 hp at 4000 rpm and a maximum torque of 700 Nm between 1600 and 2600 rpm, associated with a 10-speed automatic transmission.
Suggested retail prices are as follows: VX, $213,500, and GR-S, $222,000.