Nepal participates in ITB Fair Berlin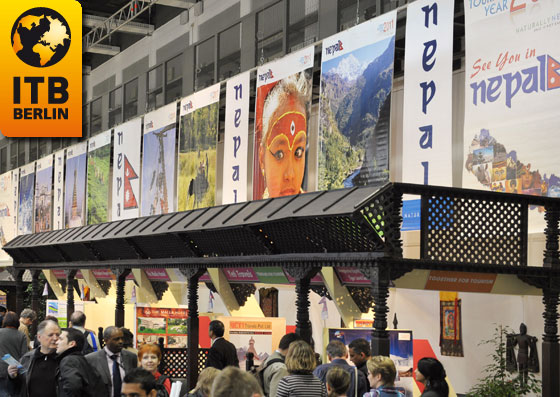 Nepal Tourism Board along with 19 leading travel trade companies from Nepal participated in the world's largest gathering of travel trade professionals in the 44th ITB Fair held in Berlin, Germany from March 10 to 14.
The participation of about 12000 exhibiting companies from 187 countries in the fair from the international travel industry took part in the fair.
The Nepal Pavilion was noticeable due to its unique and traditional pagoda-style design and the display of cultural artifacts like various wood carvings, Mane, Thangkas along with Nepal's flags with the logo of the Nepal Tourism Year 2011 (NTY-2011).
The international trade visitors this year accounted for around 45 per cent of the total attendance at ITB Berlin and the exhibiting Nepalese companies had good business interaction with them during the first three days, a press release issued by NTB claimed.
Germany is one of the most important source markets in Europe basically for adventure tourism and a good number of consumers enquired about the soft as well as hard adventure activities in Nepal.
This year's participation revealed encouraging signs for the Nepalese travel industry as most of the queries were about accessibility, destination updates and new offers.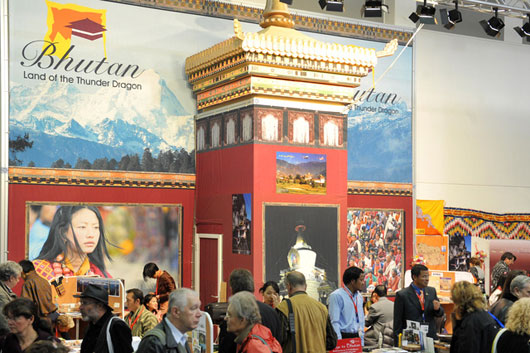 Many of the consumers were keen to know more about NTY-2011 programme and special offers during the year.
Capitalizing on presence of International Trade Visitors, NTB had organized a Naturally Nepal Evening to showcase NTY-2011 on March 11.
An enthusiastic crowd of media and travel trade guests enjoyed the traditional folk dances of Nepal and the typical Nepali cuisine.
In his welcome address, Ambassador for Germany Suresh Pradhan highlighted excellent bilateral relations between Nepal and Germany and stressed the importance of outbound potential of German market.
He also requested German media, travel trade and friends of Nepal to publicize NTY-2011.
He invited international airlines to operate direct flights between Nepal and Germany and to reap the mutual benefits from the liberal open sky policy of Nepal.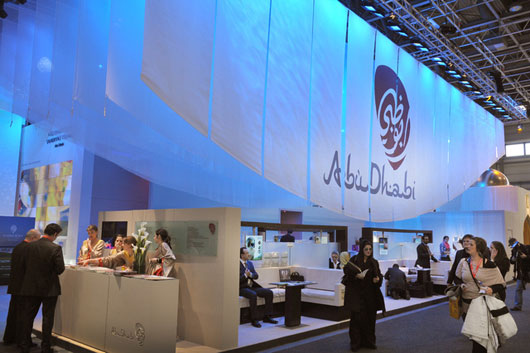 Nandini Lahe Thapa, Director for Tourism Marketing and Promotion, highlighting on the concept and goals of NTY 2011, stressed on the need for all the stakeholders to work in collaboration 'Together for Tourism' for achieving the target of one million tourist arrivals for 2011.
The pledge by Prime Minister Madhav Kumar Nepal to mobilize all government mechanisms to develop tourism infrastructure and to ensure cooperation for the success of NTY-2011 and the public commitment by the leaders of 19 political parties and representatives from all sectors of business and trade not to organize any strike or disturbance in 2011 was welcomed by the attendees.
The ITB 2010 was a prefect platform to promote the NTY-2011 in the background of growing confidence and apparent interest in Nepal as a unique holiday destination again, it added.