FIFA World Cup Football 2022 schedule in Nepali Standard Time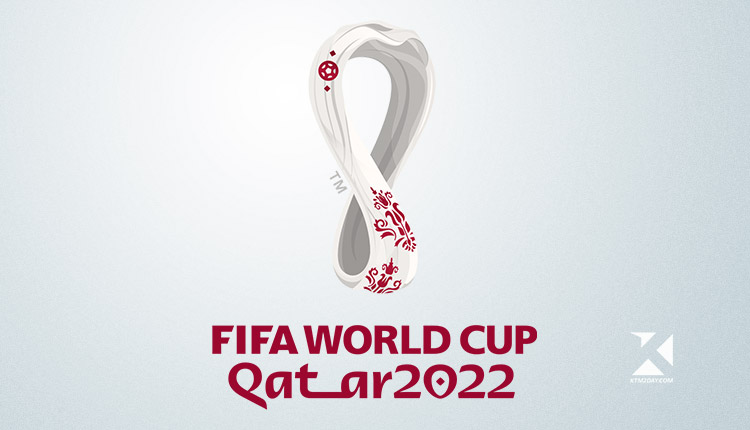 The FIFA World Cup, often simply the World Cup, is an international association football competition contested by the senior men's national teams of the members of Fédération Internationale de Football Association (FIFA), the sport's global governing body.
The FIFA World Cup is a quadrennial international men's football championship that will be contested by the senior national teams of FIFA's member associations. It is scheduled to take place in Nov.2022.
From November 20th to the 18th of December, Qatar will host the FIFA World Cup 2022. This will be the first time the tournament has been held in the Arab world and the 22nd time it has been held overall.
The current format of the tournament involves 32 teams competing for the title at venues within the host nation over a period of about a month; this phase is often called the World Cup Finals.
On April 1, 2022, the World Cup group stage draw took place in Doha, Qatar. Wales, Australia, and Costa Rica filled out the final three qualifying spots in June.
World Cup Qatar 2022 Groups
| | |
| --- | --- |
| Group A | Group E |
| Qatar, Ecuador, Senegal and Netherlands | Spain, Costa Rica, Germany and Japan |
| Group B | Group F |
| England, IR Iran, USA and Wales | Belgium, Canada, Morocco and Croatia |
| Group C | Group G |
| Argentina, Saudi Arabia, Mexico, Poland | Brazil, Serbia, Switzerland and Cameroon |
| Group D | Group H |
| France, Australia, Denmark and Tunisia | Portugal, Ghana, Uruguay and Korea Republic |
World Cup Qatar 2022 Match Schedule in NST
From November 20th until December 2nd, the group stage will be contested. On December 3-6, the round of 16 will take place, marking the start of the knockout stage.
The quarterfinals will take place on December 9 and 10, and the semis will be on December 13 and 14. A day before the championship game, on the 17th of December, will be the third-place match. The final match will be held on December 18.
All of the matches at the World Cup are available to view online, and a printable pdf version of the Qatar 2022 schedule is also available for your convenience.
Match
Date
Fixtures
Time
—–
Score
Venue
1
November 20
Qatar vs Ecuador
0 – 2
Al Bayt Stadium
2
November 21
England vs Iran
6 – 2
Khalifa Intl' Stadium
3
November 21
Senegal vs Netherlands
0 – 2
Al Thumama Stadium
4
November 22
USA vs Wales
1 – 1
Al Rayyan Stadium
5
November 22
Argentina vs Saudi Arabia
1 – 2
Lusail Stadium
6
November 22
Denmark vs Tunisia
0 – 0
Education City Stadium
7
November 22
Mexico vs Poland
0 – 0
Stadium 974
8
November 23
France vs Australia

4 – 1
Al Janoub Stadium
9
November 23
Morocco vs Croatia
0 – 0
Al Bayt Stadium
10
November 23
Germany vs Japan
1 – 2
Khalifa Intl' Stadium
11
November 23
Spain vs Costa Rica
7 – 0
Al Thumama Stadium
12
November 24
Belgium vs Canada
1 – 0
Al Rayyan Stadium
13
November 24
Switzerland vs Cameroon
1 – 0

Al Janoub Stadium
14
November 24
Uruguay vs South Korea
0 – 0
Education City Stadium
15
November 24
Portugal vs Ghana
3 – 2

Stadium 974
16
November 25
Brazil vs Serbia
2 – 0

Lusail Stadium
17
November 25
Wales vs Iran
0 – 2
Al Rayyan Stadium
18
November 25
Qatar vs Senegal
1 – 3
Al Thumama Stadium
19
November 25
Netherlands vs Ecuador
1 – 1
Khalifa Intl' Stadium
20
November 26
England vs USA
0 – 0
Al Bayt Stadium
21
November 26
Tunisia vs Australia
0 – 1
Al Janoub Stadium
22
November 26
Poland vs Saudi Arabia
2 – 0
Education City Stadium
23
November 26
France vs Denmark
2 – 1
Stadium 974
24
November 27
Argentina vs Mexico
2 – 0
Lusail Stadium
25
November 27
Japan vs Costa Rica
0 – 1
Al Rayyan Stadium
26
November 27
Belgium vs Morocco
0 – 2
Al Thumama Stadium
27
November 27
Croatia vs Canada
4 – 1
Khalifa Intl' Stadium
28
November 28
Spain vs Germany
1 – 1
Al Bayt Stadium
29
November 28
Cameroon vs Serbia
3 – 3
Al Janoub Stadium
30
November 28
South Korea vs Ghana
2 – 3
Education City Stadium
31
November 28
Brazil vs Switzerland »
1 – 0
Stadium 974
32
November 29
Portugal vs Uruguay
2 – 0
Lusail Stadium
33
November 29
Ecuador vs Senegal
1 – 2
Khalifa Intl' Stadium
34
November 29
Netherlands vs Qatar
2 – 0
Al Bayt Stadium
35
November 30
Iran vs USA
0 – 1
Al Thumama Stadium
36
November 30
Wales vs England

»

0 – 3
Al Rayyan Stadium
37
November 30
Australia vs Denmark »
1 – 0
Al Janoub Stadium
38
November 30
Tunisia vs France »
1 – 0
Education City Stadium
39
December 01
Poland vs Argentina
0 – 2
Stadium 974
40
December 01
Saudi Arabia vs Mexico
1 – 2
Lusail Stadium
41
December 01
Canada vs Morocco
1 – 2
Al Thumama Stadium
42
December 01
Croatia vs Belgium
0 – 0
Al Rayyan Stadium
43
December 02
Costa Rica vs Germany
2 – 4
Al Bayt Stadium
44
December 02
Japan vs Spain
2- 1
Khalifa Intl' Stadium
45
December 02
Ghana vs Uruguay
0 – 2
Al Janoub Stadium
46
December 02
South Korea vs Portugal
2 – 1
Education City Stadium
47
December 03
Cameroon vs Brazil
1 – 0
Lusail Stadium
48
December 03
Serbia vs Switzerland
2 – 3
Stadium 974
Round of 16

49
December 03
Netherlands vs USA
3 – 1
Khalifa Intl' Stadium
50
December 04
Argentina vs Australia
2 – 1
Al Rayyan Stadium
51
December 04
France vs Poland
3 – 1
Al Thumama Stadium
52
December 05
England vs Senegal
3 – 0
Al Bayt Stadium




53
December 05
Japan vs Croatia
1 – 3
Al Janoub Stadium
54
December 06
Brazil vs South Korea
4 – 1
Stadium 974
55
December 06
Morocco vs Spain
3 – 0
Education City Stadium
56
December 07
Portugal vs Switzerland
6 – 1
Lusail Stadium

Quarter-Finals

57
December 9
Croatia vs Brazil
4 – 2
Education City Stadium
58
December 10
Netherlands vs Argentina
3 – 4
Lusail Stadium
59
December 10
Morocco vs Portugal
1 – 0
Al Thumama Stadium
60
December 11
England vs France
1 – 2
Al Bayt Stadium

Semi-Finals

61
December 14
Croatia vs Argentina
0 – 3
Al Bayt Stadium
62
December 15
Morocco vs France
0 – 2
Lusail Stadium





Third Place

63
December 17
Croatia vs Morocco
2 – 1
Khalifa Intl' Stadium

Final

64
December 18
» Argentina Vs France


4-2
Penalty

Lusail Stadium