LG launches LH and LF series LCD TVs in Nepal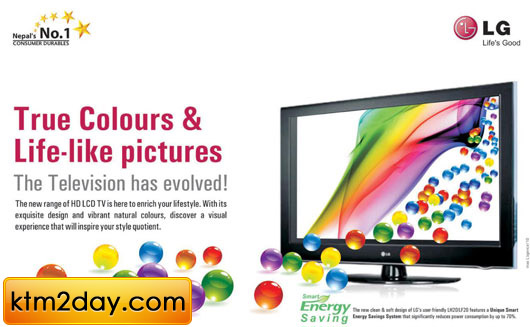 LG's wide range of consumer electronics at very competitive pricing are very popular in Nepal. Recently, LG introduced yet another practical quality product in the home entertainment segment — LG LH and LF series LCD television.
These LCD TVs from LG are designed for smart energy savings and offer unique features to reduce power consumption by upto 70 per cent. Advanced features like intelligent sensors, invisible speaker integration and clear voice make this latest range of LG's LCD TVs the latest craze in hi-end home entertainment.
Promoted as 'the evolution of television', the new range of LG LH and LF series LCD TVs are competitively priced and promise international quality to Nepali homes.