Sony's new line-up of Digital SLR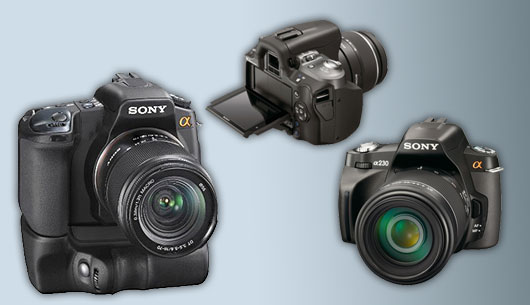 Nepa Hima Trade Link Pvt. Ltd, on Wednesday launched a new range of DSLR cameras in the Nepali market. The company has launched two entry-level cameras, the 230, and 330 which deliver greater usability to first-time DSLR users by offering an all-new Graphic User Interface (GUI), lightweight and stylish design, and high performance features, allowing users to intuitively understand DSLR camera functions and capture images effortlessly.
Both the 330 and 230 sport 10.2-megapixel CCD image sensor. Another range of cameras – 500, and 550- each delivers an outstanding combination of features to take consumers' photography skills to the next level, says a statement issued by Nepa Hima.
The 12.3-megapixel 500 and 14.2-megapixel 550 enable users to capture smiling faces on their DSLR cameras easily. Similarly the company also launched it high end camera 850. This camera with 24.6-megapixel, full-frame Exm-or CMOS image sensor.