Tribhuvan Int'l Airport to get a new radar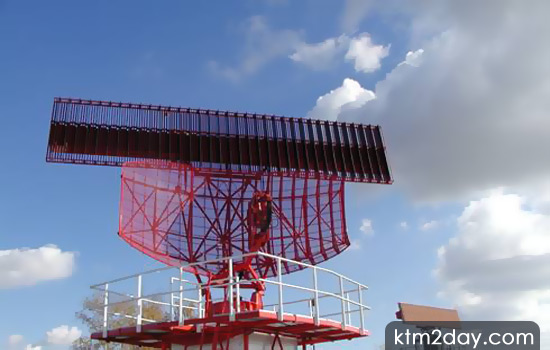 Tribhuvan International Airport (TIA), the country's only international airport, is to get a new radar. Installation of the automated equipment will help TIA to handle the growing air traffic and improve safety and efficiency.
The system will enable pilots and air traffic controllers to see displays with highly accurate traffic data from satellites, displays that update in real time and don't degrade with distance or terrain. The system will also give pilots access to weather services, terrain maps and flight information services.
According to the Civil Aviation Authority of Nepal (CAAN), the new radar equipment will help improve reliability, provide additional weather data, reduce maintenance costs, improve performance and provide digital data for presentation on air traffic controller displays.
TIA's existing radar is 12 years old and cannot provide coverage to new air routes, CAAN told the Post.
"If the new system is installed, we don't have to bear high maintenance costs for the old ones. We will also be free of the hassle of looking for rare spare parts for the old radar," said Mahendra Singh Rawal, Director at Communications Navigation and Surveillance (CNS), CAAN.
The new radar can cover the whole of Nepal. Currently, there are two radar systems at TIA — primary radar and secondary surveillance radar. The primary radar has a coverage of 60 nautical miles while the secondary radar has a coverage of 200 nautical miles, Rawal said.
CAAN has invited two experts from CNS and Air Traffic Management (ATM) from the International Civil Aviation Organization (ICAO) to study the new radar installation and do a feasibility study of the precision approach landing system at TIA, said CAAN director general Ram Prasad Neupane.
"The study will be completed in October, and CAAN will call a global tender to install the radar," Neupane said. CAAN has not made an assessment of how much it's going to cost.
The existing radar was set up at a cost of US$ 34 million. It was serviced at a cost of Rs. 42.5 million last April 8 after a gap of 12 years even though maintenance is required every seven years.
According to Rawal, there are three types of radar systems — primary and secondary radar, automatic dependent surveillance-broadcast and multilateration radar(MLat). "The selection will be made after a study which will suits the surveillance system," he said. CAAN is also mulling where to install the radar. A study will be conducted on a feasible place either on a hilltop or in a plain area in Kathmandu.
TIA, which was designed to handle 1,300 passengers per hour, sometimes has to process over 2,000 passengers.