Chaudhary Group launches CG LCD TV in Nepali market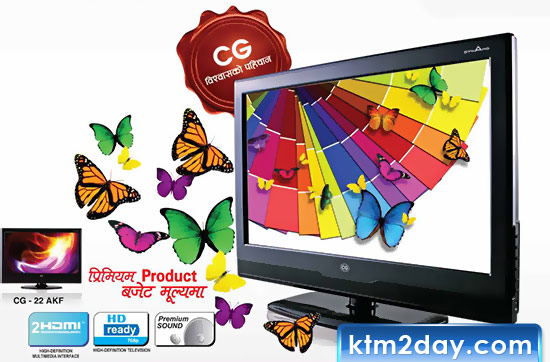 CG Electronics, a part of the Chaudhary Group, has introduced a new range products including CG LCD TV in the market.
Issuing a press release, the company said the products have been launched as demand for electronics products is significantly increasing in the Nepali market.
According to the release, the new LCD is incorporated with IPS (In Plane Switching) technology and has a full HD system that ensures quality picture and sharpness. It is also loaded with premium sound, swivel base design for any position viewing and is compatible with USB devices for multimedia experience.
The company said it hoped the new range of ´of efficient and effective electronics´ products would help it establish its brand identity in the electronics market.