Ncell launches 3G service in Nepal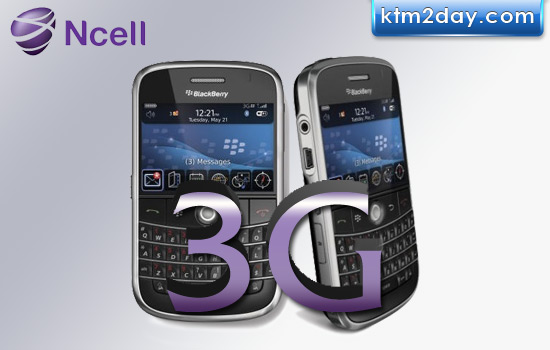 Ncell – the first private GSM operator in the country – Wednesday launched 3G services, offering high speed mobile data.
Introducing the new service, Ncell CEO Pasi Koistinen said, using Ncell´s 3G service means keeping internet in pocket. "Though our new service, users can now access internet at high speed," Koistinen added.
Ncell users can activate 3G services free of cost. Users neither need to change SIM card, nor upgrade it to enjoy 3G service. "Benefits of 3G service are not limited to video calling. Our focus will be on providing high speed internet," Ncell said in a statement.
Officials of Ncell informed that they have received positive feedback from users during the trial phase of the new service. "Ncell users have felt the difference and we have seen number of subscribers go up rapidly during the period," Koistinen added.
Ncell´s new mobile data service is not just user friendly but also economical. Ncell is charging just Rs. 6/MB of data. Ncell is also giving away free content from their mobile portal – http://wap.ncell.com.np, inviting customers to download free wallpapers, games, and ring tones from Wednesday to celebrate the launch of 3G service. Ncell had launched its mobile portal in April.
The 3G network is currently available in Kathmandu. The company is building necessary infrastructures to expand the services to Bharatpur, Birgunj, Butwal, Itahari, Bhairawa, Hetauda and Bhadrapur very soon.