Tuborg beer now comes in new international pack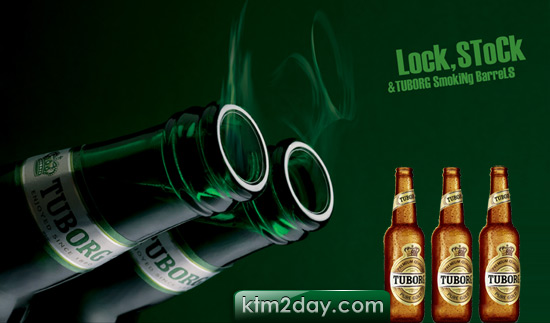 The largest-selling beer brand Tuborg is now available in a new international pack, said the company.
The new international bottle has been redesigned, which gives it makes it the most elegant bottle in the entire beer industry.
"This is expected to set a new standard in the packaging of beer in Nepal," said Ashish Bista, general manager, marketing at the Gorkha Brewery that launched the product in Nepal in 1990.
"The design of the secondary pack has also been changed to make the design more international and easier to recognise," he said, adding that Tuborg, being the most preferred brand of Nepal, commands more than 50 per cent of the market share.
"The new international bottle now will have the same great taste and quality of Tuborg but looks even more attractive and will provide a better beer drinking experience," Bista added.
Danish International brand Tuborg has been enjoyed worldwide since 1880 and hence the label now also bears the text in the front label enjoyed since 1880 which reflect the heritage and time proven highest quality that makes Tuborg Preferred by millions around the Globe.
Tuborg has been the fun starter brand which gives an instant fun as soon as the bottles are opened, claims the company. "Tuborg faced lot of challenges when its competition started using its 'Tuborg' embosses bottles trying to be lookalike.(Source:THT)