Phone users in Nepal inching close to 10 million mark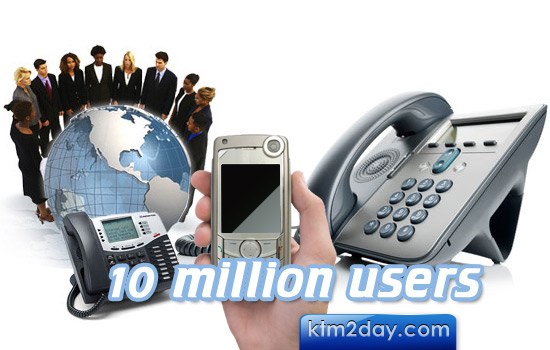 Nepal has 9.63 million telephony users till September 14, up from 9.34 million telephony users at August 14, according to figures from Nepal Telecommunications Authority (NTA).
The mobile operators had 8.30 million subscribers by September 14, up from 8.03 million a month earlier. "Of the total, 7.46 million were GSM users, up from 7.21 million a month earlier and the rest Nepal Telecom's (NT) CDMA service, called Sky Phone. NT led in GSM subscribers with a customer base of 4.03 million, followed by Spice Nepal (Ncell) with 3.43 million, according to the NTA.
The competition between the telecom service providers is increasing as they are trying to outdo each other. Nepal Telecom ended the period with 4,099 3G subscribers, similar to the previous month. The number of fixed telephony users in Nepal stood at 840,104, up from 838,026 in mid-August. "Of the total, 597,085 were PSTN users and 243,019 were WLL users," the data reveals.
NT had 173,326 WLL users and UTL had 69,693 WLL subscribers. Meanwhile, Nepal counted 2.10 million Internet users as of September 14, up from 1.76 million Internet users a month earlier, and the penetration rate stood at 7.49 per cent. Some 1.88 million people connect to the Internet using GPRS, followed by 101,464 Internet users that connect through CDMA 1X. Some 49,406 people use ADSL and there were also 32,500 cable Internet users, and 27,137 dial-up users.
Similarly, 13,000 Internet users connect through wireless or fibre optic technologies, according to NTA.
Recently, Ncell, the Nepali subsidiary company of TeliaSonera, has launched the world's highest mobile base station to provide 3G signal at Mt Everest Base Camp.(Source:THT)