Rural telecom firms' urban desire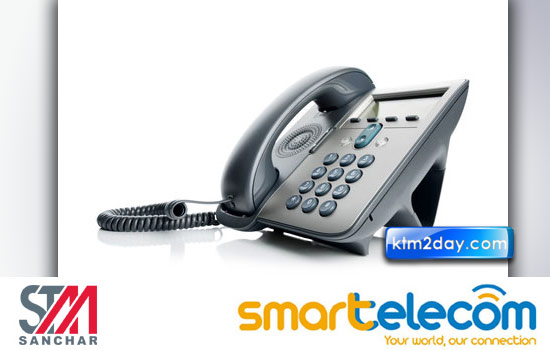 Two rural telecom service providers – STM and Smart Telecom – today demanded that they be granted license to operate mobile services in the urban areas.
Appearing before the parliamentary Public Accounts Committee, the rural telecom service providers pleaded that they could not sustain if the government were not to grant licenses to operate in urban areas. The two companies also said that Nepal Telecommunications Authority (NTA) was deviating from its responsibility to create 'level playing field' for the service providers.
"The government should introduce unified license system," chief executive officer at Smart Telecom Suvash Bajracharya said. He said that Smart Telecom is ready to pay for the license fee, as required by the regulatory body. Currently, the authority is charging Rs 210 million for license fee from Ncell and Nepal Telecom.
They told the Accounts Committee that demanding Rs 20 billion for renewal fee was not relevant in Nepal's context. It is too much considering the size of the national economy, they said. Sunil Jaki Bhuja of STM Telecom blamed the regulator of failing to allocate frequency in a systematic manner.
The regulator should revisit its frequency allocation system, he said. He also demanded that NTS allocate 5 mhz frequency for his company. However, NTA officials termed the STM demand as is quite ridiculous, for it had originally obtained license to operate only in the eastern region, NTA official said.
NTA has allocated 2.4 mhz frequency to STM Telecom since it has only 5 thousand consumers, he informed. "It is unfair to provide more frequency for 80,000 users." NTA Chairman Bhesh Raj Kandel defended the regulatory body's decision. The authority allowed STM to operate in more districts after it received request from parliamentarians, he said.
The regulator is facing charge of protecting both telecom service providers unnecessarily. "The authority provided more than adequate facility to STM at first," the source at the authority said, adding that it was now trying to provide additional facilty to Smart.
Recently, NTA was planning to shift the frequency of United Telecom Limited (UTL) from GSM band to CDMA and that of Smart Telecom to UTL, an informed source at the authority told The Himalayan Times. "This decision was stopped due to criticisms from all sides."
STM Telecom
KATHMANDU: STM had acquired its operating license in November 2003 to provide service in the eastern region of the country as a rural telecom service provider. Currently, STM telecom is allowed to operate its service in 41 districts. It has around 6 thousand client-base. The government had provided $11.865 million subsidy under Telecommunication Sector Reform Project.
Smart Telecom
KATHMANDU: Smart Telecom acquired its operating license in July 2008. It is allowed to provide telecom services in the rural areas of country, except for the eastern region. NTA had issued license to Smart Telecom for a fee of Rs 100,000. The company has to pay four per cent of its income in royalty and renewal fee. (Source:THT)