NTC USSD Codes, SMS Codes and IVR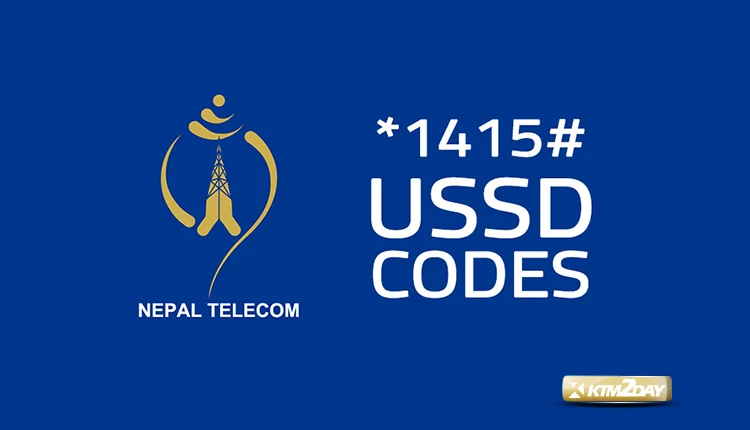 A USSD code is entered into phones to perform actions. They are mainly used by network operators to provide customers with easy access to pre-configured services, including call-forwarding, balance inquiries and multiple SIM functions.
USSD stands for Unstructured Supplementary Service Data.
USSD codes are a form of communication used for mobile devices. They are a type of gateway technology that allow users to access additional information on their phone, such as checking their balance, buying airtime, transferring funds, checking their mini-statement, or switching service providers. This type of communication is cost effective, convenient, and is considered a quick solution.
USSD codes are a combination of symbols, alphabets, and numbers.
It is a fast, two-way communication tool used to send commands to and from a mobile phone. It does not require an internet connection and is available on most networks and mobile devices. When the user types in a USSD code, the mobile device connects to the service provider's server from which the user can receive additional information or the requested service.
Below you will find some of the important USSD codes to be used on NTC Network to inquire and subscribe to various services offered by the telecom operator.
1

Find your NTC Phone number (Know your mobile number)
*9#
Output  :  MSISDN : 977********** Your Number
2

Balance Check (Main account balance check code)
*400#
Output : Your Balance is Rs.XX,Expiry Date is 2024-02-25.
3

Recharge – Topup Balance
*411#Scratch Card Pin #
4

Customer Service (IVR)
Dial 1415
Balance Inquiry(Credit Limit)

Recharge

Complain

Other Services(First Call Activation, Handset Lost /Sim Blockage, PUK Number, Change Number,

Data Volume,Sales Order )

Language and Pin Number

Operator Assistance
5

NTC Caller Tune Subscription
*1455#
Subscribe to various latest songs to set it as your caller tune.
6

ISD – International Call
1424
International Calling e.g. – 1425(Country Code)(Phone Number)
7

Inquiry and Complain
198
Customer Care : Complain NTC Landline, GSM or CDMA
8

Other IVR Services
| | | | | |
| --- | --- | --- | --- | --- |
| SN | Service | Dial code | Charge | Occupancy / Start date |
| 1 | SEE Result Enquiry | 1600 | 1 pulse @ 10 sec | 4 weeks in 1 year |
| 2 | Class 11 and 12 Result Enquiry | 1601 | 1 pulse @ 10 sec | 6 results in 1 year ( 2 weeks each result) |
| 3 | SEE Supplementary Result Enquiry | 1600 | 1 pulse @ 10 sec | 2 weeks in 1 year |
| 4 | TU Results | 1602 | 1 pulse @ 10 sec | |
| 5 | Telephone Fault Booking | 198 | Free | Permanent (Sept 2006) |
| 6 | Lineman Fault Down | 192 | Free | Permanent (Nov 2006) |
| 7 | PSTN Bill Enquiry | 1606 | Local charge | Permanent (Jan 2007) |
| 8 | VOIP Call Complain | 188 | Free | Permanent (Dec 2007) |
9

Friends & Family Service:
GSM Post-Paid
Call Charge : 55 paisa per minute
Maximum allowed numbers : 5
Subscription : Free
GSM Pre-paid
Call Charge : 70 paisa per minute
Maximum allowed numbers : 5
Subscription : Free
Subscription Process
Process
To Subscribe
: type <FNFSUB*No1> send it to 1415
To add new FNF member
: type <FNFADD*No2> send it to 1415 (repeat same for the next 3 numbers)
To Modify FNF Member
: type <FNFMOD*OLD No*New No> send it to 1415
To Delete FNF Member
: type <FNFDEL*No> send it to 1415
To Inquiry FNF Member
: type <FNFINQ> send it to 1415