Sony Xperia L, Xperia SP launched in nepali market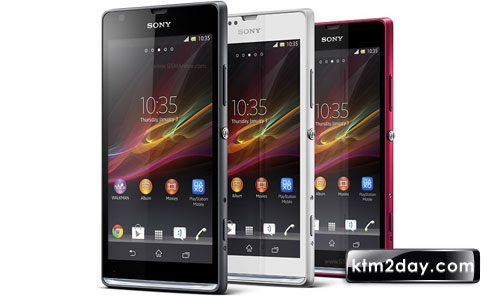 Two latest models of Sony smartphones — Xperia L and Xperia SP — are now available in Nepal.
According to a press statement issued on Wednesday, both the new phones run on the latest Android 4.1 Jelly Bean OS. "Xperia SP has Reality Display which is powered by Mobile BRAVIA Engine 2 which assures top notch picture quality and takes your viewing experience to the next level," the statement added.
Xperia L sports a 4.3-inch display, while Xperia SP is a 4.6-inch phone. Both the phones are are powered by dual-core processor and sport 8 mega pixels fast-capture camera with Exmor RS which takes sharp and clear pictures in any light. A dedicated camera key allows to shoot pictures even from a locked screen. Both the phones support Near field communication (NFC) which means users can share pictures with other phones in a single touch.
"With new Xperia SP one can play videos on a big screen by connecting a standard HDMI cable to HDTV. If one prefers to go wireless, they can use the Screen Mirroring feature, available in both smartphones, to share content from phone via a TV set," said the statement. Both the phones are available in white and black colors. Xperia L costs Rs 29,999, while Xperia SP can be taken home for Rs 41,999.