Turkish fashion brand Sarar enters Nepali market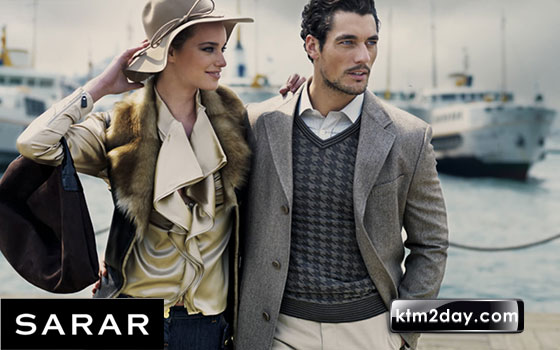 Turkish fashion brand Sarar has entered the Nepali market by opening its flagship store on Durbar Marg. Richarm, the sole authorised dealer of Sarar, launched a premium selection of formal and casual menswear under the Interview and Sartoria ranges on the opening day.
The showroom is spread over an area of 1,200 sq ft. It offers the entire range of men's casual and formal wear including shirts, pants, tuxedos, ties and belts, among others.
Richarm Chairman Akhil Kumar Chapagain said that they launched the products in the domestic market to provide high-end business and casual wear options to quality-conscious buyers. "The targeted customers are quality-conscious people," he said. "With the launch of Sarar, we are attempting to bring a bra-nd that the Nepali people would normally only be able to purchase in Europe and America."
Prices of the suits range from Rs 47,000 to Rs 257,000. Chapagain believes that its wide collection would be popular among prominent business persons and high-level government officials.
The company said that it would be providing customized suits within the Sartoria range. The measurements will be taken here and the suits hand stitched in Turkey and flown to Kathmandu within three weeks of order.
Chapagain said that they would soon be launching women's casual and formal wear too. The company is providing an introductory discount of 20 percent on all its suits till Sunday.
According to Chapagain, this is Sarar's first venture into the So-uth Asian market. "Sarar places equal emphasis on hand craftsmanship and technology, making its production process special and apart from most ready-to-wear clothing manufacturers," he said. "The success of this brand hinges on three things in particular — choice of fabric, the perfect cut and attention to detail."
Established in 1944, Sarar maintains stores in 54 countries including the US, the UK, Germany, the Netherlands, Israel, the UAE, France, Denmark, Norway and Sweden.